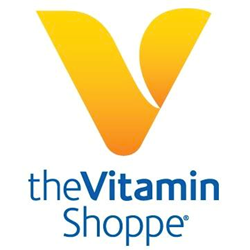 Baltimore, MD (PRWEB) July 24, 2014
Budge Collinson, founder of Infusion Sciences, has brought his natural energy formula, Youth Infusion, to the more than 600 The Vitamin Shoppe stores across the country.
Youth Infusion is a natural energy formula that's an effervescent multivitamin. It's recommended by the Heart Health Foundation and is free of sugar, gluten and GMO ingredients.
"After years of searching and not finding a multivitamin that was easy to take, tasted great by using natural ingredients, which offered genuine pep provided by essential nutrients and minerals – and therefore good for you in the short and long term – I did the work and created Youth Infusion," says Collinson, whose appreciation of the power of nutrition dates to infancy.
As a newborn, he contracted salmonella poisoning, a bacteria doctors said would remain in his system for the rest of his life. His mother was able to eradicate it by feeding him Vitamin A-rich carrot juice.
Youth Infusion is a natural energy formula with more than 35 ingredients research has shown are vital for health, including vitamin D, CoQ10, amino acids, Albion chelated minerals and more.
"CoQ10 is the fuel that powers your heart; every cell in your body uses CoQ10 to produce energy, but your heart needs it the most," Collinson says. "Plus, CoQ10 can help balance your blood pressure, and its powerful antioxidant properties help protect you against pre-mature aging."
Actor George Hamilton, who turns 75 on Aug. 12, said recently that Youth Infusion helped him stay energized through more than 400 live performances of La Cage Au Folles a couple years ago.
"It's something that gives you everything you need; put it in a glass of water and drink it down," he said. "I do that twice a day."
The healthy mixture also has another benefit – it replenishes the body of essential nutrients depleted by alcohol, which causes hangovers. Drinking a glass of Youth Infusion before going to sleep will prevent or curb hangovers.
"What's delivered with Youth Infusion is a genuine mix of what more consumers are looking for: a natural beverage of balanced energy – without the crash involved in other products – that also promotes longevity and heart health," Collinson says.
About Budge Collinson
Budge Collinson was the beneficiary of his mother's natural health formula as a sick baby, which led to a deep interest in health and wellness at a young age. After years of research and seeing the growing demand for natural products with clinical support, he founded Infusion Sciences, http://www.infusionsciences.com. Collinson earned a bachelor's degree in food and resource economics from the University of Florida and certification from the National Academy of Sports Medicine. Recently, he became a member of the American Academy of Anti-Aging Medicine and consistently attends the Natural Products Expo, where he learns the latest science and news about nutritious ingredients. Collinson is also a go-to source for media outlets across the country for healthy lifestyle and food source discussions.