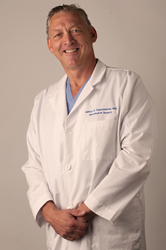 Jeffrey Oppenheimer...helped me feel at ease.
Orlando, Florida (PRWEB) July 24, 2014
After waiting two years for her agonizing neck pain to get better and multiple injections later, Mrs. Ackerman decided it was time to get her life back as she describes in her letter. She knew a surgical intervention was needed to bring her true relief. After diligent research, Mrs. Ackerman contacted the Orthopedic and Laser Spine Surgery Center for help. Each staff member involved in her introduction and care planning were sincere and professional. Even living in Montana, the connection and security this Florida team created for her was more than worth the flight. Mrs. Ackerman underwent her neck surgery and has had a fantastic recovery. She was quickly able to return back home and is already looking forward to hiking the rocky Montana terrain.
What is so inspiring about these types of letters, is for those it reaches who are hesitating to have their spine condition corrected or even looked at. It gives them some insight into the positive outcomes of so many that have been through a similar situation to theirs and possibly the motivation they need to seek adequate help.