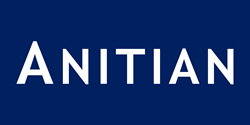 "This partnership is a true win-win for our clients," - Greg Still, CEO of Xiologix
Portland, Oregon (PRWEB) July 23, 2014
Two well-established Portland, Oregon-based technology firms have announced the formation of a new strategic partnership to deliver information security and IT solutions. Anitian, the oldest information security intelligence firm in the nation, and Xiologix, a fifteen year old information technology solutions provider, have entered into a strategic partnership agreement. This partnership brings together two of the most established and respected IT firms in the Northwest to deliver comprehensive IT and security services to public and private businesses.
Under this new agreement, Anitian will provide information security assessment and compliance services to Xiologix clients. Xiologix will assume Anitian's technology resale business, and will help Anitian's clients with storage, networking, unified communications, and virtualization solutions.
"We are excited to be working with the Xiologix team," said Andrew Plato, President/CEO of Anitian. "Xiologix has decades of IT solutions expertise. This new partnership will allow Anitian to focus on our rapidly growing consulting practice, as well as delivering a more robust set of services to our clients."
"This partnership is a true win-win for our clients," said Greg Still, CEO of Xiologix. "With Anitian's expertise in PCI compliance, risk assessments and penetration testing, we can now build, optimize, support, and secure IT infrastructures with world-class technologies and services"
Under the agreement, Anitian and Xiologix will remain independent companies, with joint marketing and sales efforts.
About Anitian
At Anitian, we believe information security will make the world a better place, and that begins with great leaders. In this age of advanced persistent threats, data breaches, and aggressive hacking, high-performance businesses need a new kind of security and a new kind of IT leader. Anitian delivers a comprehensive set of security intelligence services that enlighten, protect, and empower organizations and business leaders to greatness.
About Xiologix
Xiologix is a leading provider of innovative information technology (IT) solutions serving corporate and public-sector customers, with special expertise in select markets, including healthcare and distribution. We provide technology solutions – including hardware, software and services – to help customers resolve their most complicated IT needs. Our expertise includes enterprise architecture and high availability, infrastructure optimization, storage and resource management, identity management and business continuity.
# # #
Media Contact:
Jane Kitchen
jane.kitchen(at)anitian(dot)com
503.726.2111
Sheryl Still
sstill(at)xiologix(dot)com
503.691.4364 Ext 254