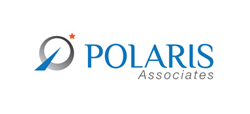 We performed a thorough evaluation of various Oracle Reporting tools and found Polaris Reporting Workbench delivered unmatched innovation with superior UI for end users and robust architecture to support our expansion plans.Steve Crone, CIO, Intelligrated
Alpharetta, Georgia, United States. November 1, 2013 (PRWEB) July 23, 2014
Intelligrated Systems, an industry powerhouse for intelligent automation of material handling, has implemented the complete suite of Polaris Reporting Workbench to deliver superior reporting for their Oracle E-Business Suite applications.
"We performed a thorough evaluation of various Oracle Reporting tools and found Polaris Reporting Workbench delivered unmatched innovation with superior UI for end users and robust architecture to support our expansion plans. The fact that Reporting Workbench doesn't require any additional hardware made it stand out from its competition." said Steve Crone, CIO of Intelligrated.
"The Intelligrated team was clear about their objectives throughout the software evaluation process – ease of use, compliance with Oracle standards, and performance of the tool", said Rupesh Sharma, CEO of Polaris Associates. He added that the Intelligrated evaluation team was quite Oracle savvy and really dove deep into the RWB functionality and architecture to understand both the near term and long term value in their investment in Polaris Reporting Workbench.
"The availability of hundreds of pre-built reports in Oracle applications combined with advanced data visualization such as Smart Grid, Pivot Online, and Excel Publisher in Reporting Workbench delivered the closest reporting solution for our needs. Reporting Workbench's complete integration with the Oracle E-Business Suite and full compliance with Oracle security model allowed us to rapidly implement Reporting Workbench at Intelligrated," said Namita Jindal, Oracle Applications Delivery Manager.
Polaris and Intelligrated agree that the relationship between the two companies is strategic for both parties. Utilizing the pre-built reporting content for Financials, Supply Chain, and HRMS, the Oracle Discoverer Report Migration utility, the advanced data visualization and dashboard options provided by Reporting Workbench, Intelligrated's CIO, Steve Crone said, "hopes to empower the users with real-time reporting and better data analysis ultimately leading to faster business decisions."
About Polaris Associates
Polaris Associates was founded by Oracle executives with a focus on maximizing the benefits on customer's investment in Oracle solutions. From consulting, to managed services, to a means of simpler reporting within the E-Business suite through Reporting Workbench, Polaris Associates is laser-focused on Oracle Applications and technologies. With headquarters in Alpharetta, GA, a suburb of Atlanta, Polaris assists customers globally with their Oracle needs.
About Intelligrated
Headquartered in Mason, Ohio, Intelligrated is a market leader in Material Handling and Software Engineering industry. The company started in 2001 with less than 50 employees and has grown rapidly in the US, Canada, Mexico, China, Brazil, and Chile. Intelligrated has been using Oracle E-Business Suite since its inception to manage complete ERP functions ranging from Financial Accounting, Procurement, Manufacturing, and Human Resource functions. The addition of Polaris' Reporting Workbench will deliver complete Oracle reporting solution allowing users to answer specific business questions resulting in quicker customer responses and improved efficiency.