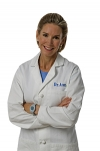 I'm so excited to work with Lockton because I know they really understand that workplace wellness works in every sense of the word.
New York, NY (PRWEB) July 24, 2014
Dr. Ann Kulze is a physician, best-selling author and motivational speaker committed to sharing the joys of living well with as many people as possible. We're excited to announce that right now, due to a new exclusive partnership arrangement with Lockton, employers like you can utilize the renowned wellness educator's specific, easy-to-follow advice to help employees learn to live healthier.
Here are four good reasons to use Dr. Ann's materials to strategically bolster your organization's wellness efforts with employees:
Simply put, Dr. Ann lives at the intersection of personal health and workplace wellness, and the new partnership allows Lockton to offer a variety of her materials to employee benefits clients to bolster their employee wellness efforts. The materials offer straightforward advice and special emphasis on helping employees to get on the road to personal health.
"I'm so excited to work with Lockton because I know they really understand that workplace wellness works in every sense of the word," says Dr. Ann.
"I view our partnership as a powerful opportunity to leverage our respective core strengths to move the needle on behavioral change. Together we will work to improve the health of many of people and help improve the bottom line for businesses."
According to Dr. Ann: "I don't know of any other strategy available in all of modern day health that can deliver the depth and breadth of dazzling health benefits that nutritional excellence can provide."
She should know—Dr. Ann received her undergraduate degree in food science and human nutrition from Clemson University and her medical degree from the Medical University of South Carolina, where she graduated valedictorian of her class.
Dr. Ann's Grocery Lists (license the full library for one year) are popular with employees, as are the Live Life Guides and Eat Right for Life Webinar Series.
Dr. Ann places particular emphasis on healthy lifestyle education. Her Weekly Wellness Tips are particularly popular with employees, and she also has had great success with her Focused Topic Webinars, where you can license a webinar on a single timely topic for either three months or a year.
The Live Life Guides, the Weekly Wellness Tips and nutritional programs like Dr. Ann's Grocery Lists are designed with disease prevention in mind, where the cultivation of healthy behavioral choices builds toward a healthy lifestyle.
J. Michael Brewer, President of Lockton Benefit Group, concludes: "We were looking for a high-profile physician to help us reinforce the basic tenets of our Lockton Health Risk Solutions®; program, which is all about helping organizations address employee health risks as a way to reign in rising healthcare costs. When I first met Dr. Ann, in addition to her obvious expertise, I was instantly impressed by her passion and energy for changing lives. She seemed like a natural fit."
Some of Dr. Ann's materials are available at no charge, and others require a fee. Because of Lockton's relationship with Dr. Ann we're able to offer Lockton clients the paid materials at a 50 percent discount through a convenient licensing agreement. Click here to view the full list of materials, licensing arrangements and fees.
Thanks for reading and if I can be of assistance please don't hesitate to reach out at RRuotolo(at)Lockton(dot)com.