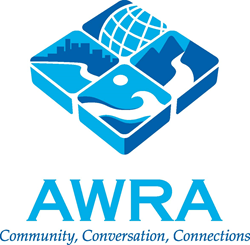 If this pool of applicants is any indication, the field of water resources will benefit greatly from the next generation of water resource professionals.
Middleburg, VA (PRWEB) July 28, 2014
The American Water Resources Association (AWRA) is pleased to announce the recipients of our 2014 Richard A. Herbert Memorial Scholarship Fund awards. Considered by AWRA and our members to be one of the organization's greatest accomplishments, the scholarship fund, established in 1980, has helped 41 students continue with their studies in water resources management.
"The 2014 Herbert Scholarship applicant pool was most impressive," according to Martha Narvaez, chair of the selection committee. "If this pool of applicants is any indication, the field of water resources will benefit greatly from the next generation of water resource professionals."
Application packets for 2015-2016 may be submitted starting in January 2015. For more information on our scholarship program email info(at)awra(dot)org.
The 2014 AWRA Richard A. Herbert Memorial Scholarship Fund winners are:
Natalie Nelson – Graduate (Ph.D.) Student Award ($2,000)
Natalie is a Ph.D. student in Agricultural and Biological Engineering. Her academic platform also includes certificates in Hydrologic Sciences and Wetland Science. A diverse plan of study, including Wetland Hydrology, Marine Ecological Processes, Wetland Restoration and Management, Geographic Information Systems, and Wetlands and Watersheds Law, supports her interdisciplinary research.
In 2012, Natalie was awarded a National Science Foundation Graduate Research Fellowship, which has enabled her to pursue research focusing on understanding algal bloom development in freshwater systems. For the past two years, she has been a member of the First Place team in the Large Institution Category of the national EPA Campus RainWorks Challenge, a "green" Stormwater management design competition. She is the co-lead of "AquArts," an educational program that utilizes artistic teaching methods to inform first and second graders of the urban water cycle and sustainable water practices that can be implemented at home.
Emma Mendelsohn – Graduate (M.S.) Student Award ($2,000)
Emma is currently studying sustainable water quality management as a master's candidate. Her studies include hydrology, water pollution, and geospatial analysis from a management perspective; bridging science, economics and public policy and the day-to-day realities of water resource management. She also works as a Watershed Hydrology and Biogeoscience Field/GIS Assistant, researching the hydrologic connectivity between headwater streams and downstream waters. For her capstone masters project, she intends to study how storm events impact aquatic biota downstream from coal ash ponds.
Peter Bauson – Undergraduate Student Award ($2,000)
Peter is currently majoring in Environmental Studies and Biology. In addition to his academic curriculum, he has participated in several research projects related to water resources. One of his first projects was a diurnal study of the Eel River, which entailed monitoring pH and dissolved oxygen.
In addition, due to the overwhelming generosity of AWRA members, the Board of Directors and Scholarship Committee are pleased to announce three ancillary scholarships. Recipients are:

Asia Dowtin – Ph.D. Student ($500)
Willa Paterson – M.S. Student ($500)
Ariel Nautch Edwards – Undergraduate Student ($500)
If you would like to show your support for our next generation of water resources managers, please consider making a donation to our scholarship program. You do not need to be a member of AWRA to donate.
About AWRA
Since 1964, American Water Resources Association has been dedicated to the advancement of water resources management, research and education, as well as a balanced approach toward solving water resources challenges. AWRA's membership is comprised of professionals who share a common interest in working and learning across a wide range of disciplines focused on water resources policy, practice and education. Visit AWRA.