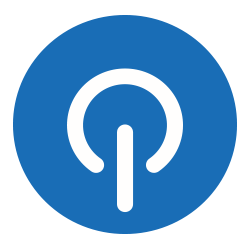 'By focusing on a Cloud approach in a consumption-based model for service delivery, along with the support that our Managed Services team provides, we were able to provide end-to-end solutions for this client.' - Charles Windsor, CEO
St. Louis, Missouri (PRWEB) July 24, 2014
Microsoft selected Oakwood as the first runner up for the contest, "Winning with Azure". The contest was open to organizations that have successfully implemented an Azure-based solution that effectively alleviated a client's pain points or solved an overall business problem. The winning entries were selected based on the following criteria:

The best use of Azure cloud capabilities
The best demonstration of Azure value to customers and partners
The best demonstration of organizational change resulting from Azure
Applicability (usefulness)
Oakwood's winning solution involved a home healthcare management client that needed a modernized ERP platform. With the assistance of Oakwood's delivery and managed service teams, the client realized 7-figure savings by modernizing its legacy systems.
"By focusing on a Cloud approach in a consumption-based model for service delivery, along with the support that our Managed Services team provides, we were able to provide end-to-end solutions for this client," Oakwood CEO, Charles Windsor said.
Oakwood is no stranger to receiving Microsoft awards. In addition to the Winning with Azure award, the Gold Certified partner has received the Central Region Partner of the Year award in 2005, 2006 and 2011 and the Microsoft North Central Partner of the Year award in 2010 and 2013.
"Oakwood is honored to be named as a recipient of the Winning with Azure award. I believe this award along, with our past awards, are a reflection of the dedication that our delivery teams bring to every engagement and of the ongoing value our managed services team brings to our customers," Windsor said.
As a contest winner, Oakwood was presented at the 2014 Microsoft Worldwide Partner Conference last week in Washington D.C.
About Oakwood Systems Group
Oakwood Systems Group is a Systems Integrator and Solutions Implementer consultancy that is changing the way people do business. Headquartered in St. Louis, Mo, Oakwood delivers transformative solutions to mid-market and Fortune 1000 businesses around the world. Oakwood, a 2013, 2011 and 2010 Microsoft Partner of the Year, brings accountability, experience and award-winning service to every engagement. For more information, visit http://www.OakwoodSys.com