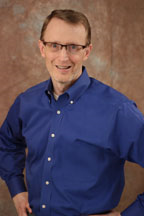 Jeff Voudrie said. "If you are part of the herd, I strongly recommend you re-think your approach to investing while you still can."
Johnson City, TN (PRWEB) July 24, 2014
The spike in stock market volatility, evidenced by the +/-1% move of the S&P 500 on Thursday, July 17 (ending a run of 62 days of below-average movement), could be the rumbling before a "severe correction and/or crash," according to Jeff Voudrie, president of Common Sense Advisers.
This increased movement and a trustworthy trending indicator pointing down "doesn't mean it is the start of a huge plunge or a Bear market, it only means that it is time to exhibit some caution," Voudrie added.
"I'm not alone in sounding the alarm," Voudrie pointed out. "Jim Rickards (author of bestsellers Currency Wars and The Death of Money) uses the analogy of an avalanche. He says that conditions are ripe for an avalanche in the financial markets, and that when conditions are right, it only takes a single snowflake to trigger it."
As for what that snowflake could be and when it could fall, Voudrie is unsure, but the point is that investors must determine what they need to do to protect themselves, especially retired people and those nearing that stage of life. The absolute wrong approach would be to simply follow the financial services industry's trend. "By default, they lump together everyone's money into large pools and manage it that way—en masse," Voudrie stated. "Those invested that way are a part of the herd, and when a correction or crash happens, they all get slaughtered."
What is the profile of the herd? "If the majority of your money is in mutual funds and you are following the buy-and-hold strategy, then you will likely get slaughtered, just like so many did in 2000 and in 2008," Voudrie said. "If you are part of the herd, I strongly recommend you re-think your approach to investing while you still can."
"The alternative approach is to protect your wealth and pursue 'prudent profits,'" Voudrie said. "The financial services industry doesn't share the same priorities that my clients have. The industry's priority is growth, and it is believed that you should be willing to suffer significant losses in the short term in order to grab a large gain in the long term. That's fine if you're 25 (not really), but can be catastrophic if you're 60."
Voudrie's money management philosophy boils down to a simple two-fold principle: earn what you need, with the least amount of risk. "The main question you have to ask yourself is how you will survive. My clients have already positioned themselves with a money manager that has patented processes and procedures designed to successfully navigate them through the good and bad market years."
A financial services industry veteran with more than 20 years' experience, Jeff Voudrie is a new breed of private money manager. Using sophisticated electronic monitoring and software, combined with his 20 years' experience as a money manager, Jeff works with you to create a personal investments management portfolio that reflects your lifestyle goals and risk tolerance. He specializes in stable growth and prudent profits while applying a robust, patented risk management processes. When you work with Jeff, you have the security of knowing that your life savings is getting the attention it deserves.
Jeff Voudrie, a financial planner in Johnson City, TN has been interviewed by The Wall Street Journal, CBS MarketWatch, The London Financial Times and the Christian Science Monitor. He is a former syndicated newspaper columnist and the author of two ground-breaking books: How Successful Investors Tripled the Return of the S&P 500 and Why Variable Annuities Don't Work the Way You Think They Work. He accepts a limited number of new clients in his personal investments management practice. He and his wife Julie live with their seven children in Johnson City, TN. He is heavily involved in his local church and has done missionary work in Hungary and Cambodia.
Contact Information:
Common Sense Advisors
105 Keeview Court
Johnson City, TN 37615