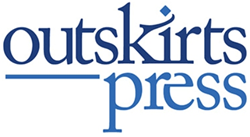 Outskirts Press, the fastest-growing full-service self-publishing and book marketing company today announced its top ten titles for June.
Denver, CO (PRWEB) July 22, 2014
Alphabetically, its ten best performing self-published books for June were:

Aces Back to Back by Scott W. Allen
College is Yours 2.0 by Patrick J. O'Connor Ph.D
Exposed: Stories of Mercy and Grace by Mary Y. Anderson, M.A. CLC
Fatherless Sons by Demetrius Zeigler
Hammer, Beaver, Aardvark by C. W. Kendall III
Letters, To The Men I Have Loved by Mirtha Michelle Castro Marmol
McKay and the Magical Hat by Kate David
The Oyster's Secret by Traci Dunham
Time Quest by Kristen A. Vincent
Why Does Mommy Hurt? by Elizabeth M. Christy
All these books, and other Outskirts Press titles, are available from all major online retailers like Amazon, Barnes & Noble, Powells, Books A Million, and others, plus conveniently from the Outskirts Press Direct bookstore at http://outskirtspress.com/bookstore for discounts ranging from 10%-55%.
About Outskirts Press, Inc.
Outskirts Press offers high-quality, full-service self-publishing and book marketing services for writers and professionals who are seeking a cost-effective, fast, and flexible way to publish and distribute their books worldwide while retaining 100% of their rights, 100% of their profits, and 100% of the creative control. http://www.outskirtspress.com.
###
Outskirts Press, Inc., 10940 S. Parker Rd - 515, Parker, Colorado 80134
http://outskirtspress.com 1-888-OP-BOOKS