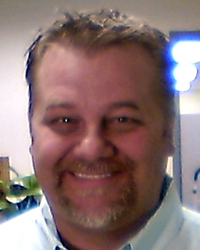 Making the customer's needs my main focal point.
Holbrook, New York (PRWEB) July 24, 2014
Guaranteed Returns® is excited to announce its new Western Regional Manager, Mark McBride.
Mark has over 20 years of Sales and Management experience; most recently, he was the Branch Manager for a cash and currency handling equipment company. He has been the distinguished recipient of several company awards, including President's Club.
Mark states, "Making the customer's needs my main focal point drives me to provide exemplary customer service. This, in turn, gives my customer's the confidence in the company I work for. I will continue with this approach at Guaranteed Returns®."
About Guaranteed Returns®
For over 25 years, Guaranteed Returns® has provided pharmaceutical return services to hospital, government, independent retail, chain-store, LTC, Mail-Order and clinic pharmacies. Local GRx on-site service representatives are highly valued by customers for their professionalism, trustworthiness and for "going above and beyond."
Business review consultations, inventory management assistance and unbeatable customer service are just a few of the attributes that customers say sets GRx apart.
Contact Guaranteed Returns® at 1-800-473-2138, on LinkedIn or at http://www.guaranteedreturns.com.