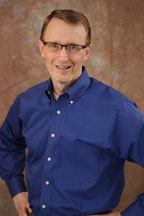 The demand for deferred annuities has been very limited over the years—especially for those where payments won't kick in until age 80--but don't underestimate the ability of the insurance industry to entice people to buy these contracts,' -Jeff Voudrie
Johnson City, TN (PRWEB) July 26, 2014
The recent U.S. Department of Treasury ruling that allows access to deferred annuity options in certain qualified retirement plans seems like great news but might not be the boon that many retirees anticipate, says Jeff Voudrie of Common Sense Advisors.
The ruling, which took effect immediately, allows so-called "longevity annuities" to be accessible to 401(k) retirement plans and IRAs by loosening previous rules on distributions from such plans. In effect, qualifying longevity annuity contracts (QLACs) can be used in 401(k) plans and IRAs even though their holders cannot typically withdraw money from them until age 80 or 85.
Although this sounds positive, Voudrie sees the ruling as giving the insurance industry a "carve-out" in the tax code that results in it gaining an "unfair advantage" on its competition. He also noted that most Americans don't have enough money in savings or in their IRAs to wait until age 80 or 85 for distributions.
In contrast, insurance industry spokesmen have praised the ruling as one that recognizes Americans' ability to choose their own retirement plan according to their preferred timeline of "lifetime payouts." Therein lies the danger, according to Voudrie.
"The demand for deferred annuities has been very limited over the years—especially for those where payments won't kick in until age 80--but don't underestimate the ability of the insurance industry to entice people to buy these contracts," he said.
Voudrie sees the use of the magical term "lower taxes" as a way that salespeople will convince retirees to purchase the annuities. "I'm sure they will play up the tax savings as a way of convincing people it is a good deal, because it will allow those that don't really need the income form their IRAs to continue to defer the taxes on money they don't need for an additional 10-15 years."
That has benefits to the wealthy, Voudrie pointed, out, but not so much for those who are not in an elite class: "For those in a higher tax bracket,deferred taxes can be meaningful, although the $125k limit offsets that somewhat."
Voudrie raised other troubling questions about these possibly soon-to-be-popular QLACs: "What is not understood is what happens should someone die before they begin receiving payments. What happens if they die shortly after receiving payments? And any 'return' on the annuity can be quickly offset by the impact of inflation, because I doubt that these contracts will carry any type of inflation protection."
In conclusion, Voudrie again sounded a warning about annuities, which he has done for years through his books and articles on the Common Sense Advisors website. "The internal rate of return on these annuities may not be very attractive relative to other options currently available," he pointed out. "This is an interesting development and one that will need to be looked at on a client-by-client basis but the advantages may not clearly outweigh the disadvantages."
A financial services industry veteran with more than 20 years' experience, Jeff Voudrie is a new breed of private money manager. Using sophisticated electronic monitoring and software, combined with his 20 years' experience as a money manager, Jeff works with you to create a personal investments management portfolio that reflects your lifestyle goals and risk tolerance. He specializes in stable growth and prudent profits while applying a robust, patented risk management processes. When you work with Jeff, you have the security of knowing that your life savings is getting the attention it deserves.
Jeff Voudrie, a financial planner in Johnson City, TN has been interviewed by The Wall Street Journal, CBS MarketWatch, The London Financial Times and the Christian Science Monitor. He is a former syndicated newspaper columnist and the author of two ground-breaking books: How Successful Investors Tripled the Return of the S&P 500 and Why Variable Annuities Don't Work the Way You Think They Work. He accepts a limited number of new clients in his personal investments management practice. He and his wife Julie live with their seven children in Johnson City, TN. He is heavily involved in his local church and has done missionary work in Hungary and Cambodia.
Contact Information:
Common Sense Advisors
105 Keeview Court
Johnson City, TN 37615