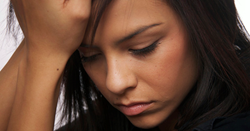 It is an alarming and heartbreaking fact that teens and youth being bullied are considering suicide seriously.
London, UK (PRWEB) July 28, 2014
Are teens and youth seriously thinking of suicide? Why are suicidal tendencies present in today's world? Discover the latest suicide rates in a guide released today by NoBullying.
According to recent reports, most youth involved in bullying don't display suicidal behavior. They do, however, concede that teenage suicide and bullying are rising public health issues, and that there is a link between bullying and suicide-related behavior.
Unfortunately, teenage suicide rates due to bullying are not available because it's difficult to attribute teenage suicide singularly to bullying. There are typically other factors which affect a person's suicidal tendencies.
The factors include emotional instability, exposure to violence in the home, on television, or video games, struggles with family dynamics, social or romantic problems and substance abuse.
Bullying is aggressive behavior toward one person by another. Sibling rivalry isn't usually grouped into the "bullying" category. Conflict between dating partners isn't considered dating either. Teens and youth thinking of suicide could be victims of physical bullying, verbal bullying or cyber bullying.
As for Teenage Suicide Rates, a recent study revealed that in youth between the ages of 15 and 24, suicide was the third leading cause of death.
Bullying is one of those isolated events being studied as a trigger toward suicidal depression. It's currently considered a major public health concern as a result of the number of school shootings in recent years thought to be directly related to bullying.
One shocking number related to teen suicide is the fact that over 15 percent of U.S. high school students gave suicide serious consideration and nearly 8 percent of US high school students have attempted suicide in the past year.
The guide also lists the possible warning signs of suicidal thoughts in teens such as mood swings and personality changes as well as sleep issues and weight changes or appetite changes plus substance abuse.
The guide stresses the fact that if a teen suffers from one or more of these symptoms it is not a confirmed way of determining that he/she is suicidal. Additionally, many of these signs aren't easily recognizable. One of the biggest and most obvious signs of suicidal behavior is giving or throwing away their personal effects, especially things they cherish. They're saying goodbye. Experts encourage parents to remain close to their teens and keep communication open with teens because, simply, suicide is never a solution.
Macartan Mulligan, Co-Founder of NoBullying.com, said, "It is an alarming and heartbreaking fact that teens and youth being bullied are considering suicide seriously."
He added that parents and teachers should make a point to educate the younger generations about the sad outcome of bullying online and offline. According to Mulligan, it is quite imperative to press for more firm laws condemning all acts of bullying and harassment.
NoBullying.com features many pages dedicated to parents, teens, teachers, health professionals as well as posts related to cyber safety and the latest news about law making concerning curbing Bullying worldwide as well as inspirational Bullying Poems and famous Bullying Quotes.
The website regularly updates its bullying statistics and cyber bullying statistics as it is essential to understand how widespread the bullying epidemic is. It also regularly runs cyber bullying surveys and questionnaires to get recent updated statistics on everything related to cyberbullying.
He also added that anyone suffering from bullying in any form or way can always find advice and help on the NoBullying website – but if anyone is suffering from severe bullying or cyber bullying, the best thing is to talk to someone locally – a parent, teacher or local organization that has been set up to help with specialized councilors to deal with this topic.