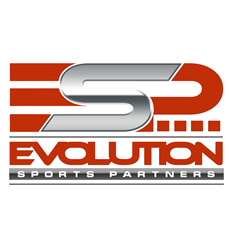 FanGauge provides the most expansive feature set allowing [APSU] to offer [their] fans the best experience possible, while also generating measurable results across all our core objectives.
Morristown, NJ (PRWEB) July 23, 2014
Damon Evans, Founder and Managing Director of Evolution Sports Partners ("ESP"), and former Athletic Director at University of Georgia, has announced that the Austin Peay State University Athletic Department (APSU) will be implementing its FanGauge™ program this fall to drive fan engagement, retention and data optimization for the Govs.
"My partners and I formed ESP to drive business results in the world of intercollegiate Athletics," said Damon Evans. "Our programs deliver a new, robust fan platform driven by strategy and data insights that provide Athletic Departments with greater opportunities to engage fans and make data dependent decisions to operate more successfully. APSU is extremely forward-thinking in their approach and strategy for implementing FanGauge, and we're excited to be their partner."
"We are thrilled to be partnering with ESP and implementing the FanGauge program for Governor fans," said Derek van der Merwe, Director of Athletics for APSU. "FanGauge provides the most expansive feature set allowing us to offer our fans the best experience possible, while also generating measurable results across all our core objectives. We're working closely with ESP to customize the program to our specific needs and goals, and look forward to a new level of engagement and experience for our fans and data insights for our department to operate more intuitively."
FanGauge will be used by APSU Athletics to drive fan engagement and attendance (including students), integrate sponsors and glean data insights to drive operation results.
About Evolution Sports Partners
FanGauge is one of a number of innovative programs developed by ESP to help Intercollegiate Athletic Departments operate more intuitively to drive academic and business results. FanGauge elevates fan engagement, influences their behavior and extracts data insights that drive revenue and business outcomes. The company's SA360™ program is yet another groundbreaking solution that drives student athlete success. Innovative consulting services round out ESP's service portfolio.
ESP, founded by Damon Evans, Tracy Howe and Peter Kraft. The company has offices in Morristown, NJ and Charlotte, NC.
About Austin Peay State University Athletics
Austin Peay is a campus on the rise as Tennessee's fastest growing University. Located in Clarksville, Austin Peay is located in a northwest region considered the second fastest growing in the country. With that in mind, the athletics department has implemented a progressive marketing vision to engage its community and region. Last spring, APSU developed an innovative and cohesive athletics new brand identity. This past summer the APSU Athletics launched a new website to better serve its constituencies. This fall the University will open a brand new football stadium that will open a new frontier in Governors football while honoring its past.