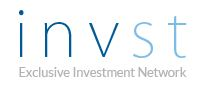 Los Angeles, CA (PRWEB) July 23, 2014
California-based Invested.in, a crowdfunding technology leader, announced today the launch of INVST, the first-ever online private network offering institutional-quality alternative investment funds, and two significant INVST strategic partnerships with Carillon Capital, LLC, and Bendigo Securities, LLC. Both organizations are led by former E*TRADE Financial executives and provide INVST with a tremendous depth of experience in both fund management and broker dealer operations, including compliance and regulatory oversight.
INVST has partnered with Carillon Capital, LLC and its two managing partners, Steve Dervenis and Rob Snow, to serve as financial advisors and provide financial services expertise within the fund management business. The Carillon team is comprised of former E*TRADE Financial executives with expertise in asset management and electronic financial technology delivery. Dervenis previously served as the CEO of E*TRADE Global Asset Management after the purchase of Telebanc Financial and has been at the helm of Carillon Capital since 2008. Snow previously oversaw asset origination, portfolio management and securitization at E*TRADE Financial and has been a managing partner at Carillon since 2008.
On May 14, 2014, INVST entered into a service agreement with Bendigo Securities, LLC, a FINRA-regulated broker dealer started by former E*TRADE Financial brokerage executives. The agreement provides the capability for INVST-registered representatives to offer certain broker dealer services to their accredited investor clients.
INVST caters to a number of audiences, including accredited investors, third-party marketers and fund managers. In addition to offering exclusive high-quality funds, it offers both fund managers and marketers specific tools, such as customer relationship management, to allow them one-stop investment management solutions. Marketers gain access to new and exclusive deals and can efficiently manage their deal flow, and fund managers can expand their marketing teams, access new investors and maximize their exposure. Investors in the site can take advantage of exclusive, quality opportunities, centrally manage their investments through an online dashboard, and invest safely and securely online. Fund managers in the beta phase range in size from $25 million under management up to nearly $2 billion. Allocations of capital being raised on the platform for each fund are currently starting at $15 million, with the average raise being $25 million.
"We are delighted to have the backing and active involvement of the Carillon management team to help us execute our strategic vision. In addition, the relationship with Bendigo Securities is advantageous, given their experience in broker dealer operations and financial technology. The long history that Carillon and Bendigo team members have working together at E*Trade Financial is an added bonus," said Alon Goren, CEO and founder of INVST. "INVST is the first online platform to provide accredited investors with access to a variety of fund offerings over several alternative asset classes, such as private equity, venture capital, real estate and hedge funds. We are currently in an invite-only phase and have received a tremendous response from a select group of fund managers who provide exclusive funds to sophisticated institutional investors."
"The combined expertise of Carillion Capital, Bendigo Securities and INVST offers significant benefits for investors," said Dervenis. "Part of Carillion's focus has always been on cutting-edge technology, and our partnership with INVST allows us to apply our financial expertise to the first online investment platform aimed at high-quality investment deals. We look forward to contributing to the growth of this exciting venture."
###
About INVST
INVST is an invite-only investment platform for sophisticated accredited investors to invest in institutional-quality deals. Utilizing proprietary social technology, INVST streamlines and amplifies the capital introduction process, while offering relationship, tracking and deal management tools for fund managers, third-party marketers and investors. INVST is powered by Invested.in, recognized as the industry leader in crowdfunding technology and winner of the Best Marketplace Platform Funding from the Los Angeles Venture Association.