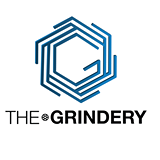 I wouldn't be where I am today in my career had I not had access to resources and mentors to help me along the way and I look forward to paying it forward through The Grindery," said John McDonald, CEO of CloudOne.
Indianapolis, IN (PRWEB) July 24, 2014
The Grindery (http://www.thegrindery.org), an urban co-work organization that helps entrepreneurs imagine and develop the vision for the success of their business is kicking off a fundraising campaign aimed at subsidizing the renovation of their future home in the Northwest Neighborhood. The organization plans to utilize the funds to complete a transformation on an existing space located along the MLK business corridor. Once complete, the building will become an urban co-working facility where entrepreneurs can utilize the space offering computers, a conference room and administrative support. Business owners can also receive support through lending and mentorship resources as well as classes and workshops.
"Over the past few years we have seen the business district along the MLK Corridor undergo an enormous transformation, and as a result, more people in this community are seeking a place like The Grindery where they can live out their dreams of becoming a business owner," said Dr. Ivan Douglas Hicks, pastor at First Baptist Church North Indianapolis.
CloudOne, a privately owned technology company headquartered in Indianapolis, is contributing funds to the project with CEO John McDonald spearheading the fundraising effort. An initial step includes submitting by August 2, 2014 an application for a competition launched by the U.S. Small Business Administration (SBA) for accelerators and other entrepreneurial ecosystem models to compete for monetary prizes of $50,000 each to fund operating budgets. Elevate Ventures recently announced an initiative to further support any Indiana-based winners of the SBA competition by providing $100,000 to match the $50,000 SBA award, with funding to be provided by the Indiana Economic Development Corporation through its 21st Century Research & Technology Fund.
"Accelerator and co-working models like The Grindery are playing an increasingly important role in connecting entrepreneurs with ideas, services and capital," said Phil Lodato, General Counsel of Elevate Ventures, and a Board member of CloudOne. "We are glad to be part of this effort to enhance the national competitiveness of Indiana-based entrepreneurial ecosystem participants."
"We believe organizations like The Grindery will be in great demand as Indianapolis continues to attract businesses. This organization has the opportunity to become The Center of Higher Learning in the city given its location within the same zip code as four major colleges and universities in Indianapolis. I wouldn't be where I am today in my career had I not had access to resources and mentors to help me along the way and I look forward to paying it forward through The Grindery," said McDonald.
About The Grindery
The Grindery is an urban Indianapolis non-profit organization aimed at helping entrepreneurs imagine and execute their vision for the success of their business. Started in 2012, the organization offers resources such as business, mentoring and lending classes and workshops, as well as networking sessions within the Northwest Neighborhood in Indianapolis. The Grindery started as one of the early initiatives of the Dr. Martin Luther King Business Development Initiative (The Vision Development Center) in partnership with Dreamapolis, The Martin Luther King Business Revitalization Association, First Baptist Church North Indianapolis, The DAST Foundation, The Flanner House, and the Elizabeth Williams Trust. To learn more go to http://www.thegrindery.org or follow them on twitter @TheGrindery.
About CloudOne
CloudOne delivers on-demand Software-as-a-Service and Virtual Private Cloud solutions for IBM® software tools to meet the needs of all industry verticals and variably sized organizations. Cummins, Panasonic, Hilton, CVS/Caremark, US Army, Shell, Xerox, Deloitte, Delphi Automotive, Harman/Kardon, McDonald's and other organizations worldwide rely on CloudOne's cloud-based IBM Software-as-a-Service to make their infrastructure work on-demand.
Started in 2009, the company is privately owned and headquartered in Indianapolis, IN. CloudOne speeds the development of IBM® technologies with no up-front capital, so companies "pay as they go" on a monthly subscription saving them money on infrastructure, staffing and configuration costs while creating a dynamic, elastic environment to facilitate global collaboration, visibility and consistency. To learn more about accelerating architecture initiatives with CloudOne, visit http://www.oncloudone.com.
###