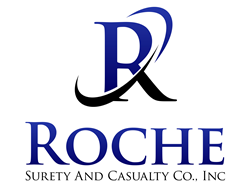 "Our agents are our greatest asset."
Tampa, Florida (PRWEB) July 23, 2014
Roche Surety And Casualty Company, Inc. continues its forward progress by purchasing the Los Cien Office Building located at 4107 North Himes Avenue in West Tampa. Roche plans to move its headquarters for its family of companies to this location as part of ongoing expansion. The 30,000 sq ft Office building located across from Raymond James Stadium and next to Channel 28, will serve as headquarters for its national insurance company and it also houses other tenants such as the City of Tampa. Armando Roche, CEO and Shannon Roche, President, are looking forward to this future move due to its proximity to the airport and the Westshore Business Districts. This means better service for its network of national agents and positions Roche for its plans for future growth into other business ventures.

Roche Surety and Casualty Co., Inc., established in 1981 is a national insurance company specializing in the underwriting of bail.
The Roche family of companies provides services ranging from surety insurance, monitoring services for drug, alcohol and GPS, insurance education services, rental properties and parking services.