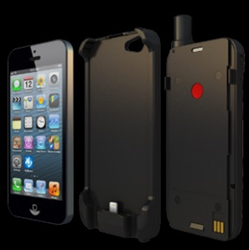 Thuraya provides excellent satellite products and services.
Portsmouth, NH (PRWEB) July 24, 2014
GlobaFone, a leading multi-carrier satellite service provider announced today the next free webinar in their Education Series: 'Introduction to Thuraya. Thuraya is a Mobile Satellite Service (MSS) network based in Dubai offering satellite service across Asia, Australia, Africa, Europe and the Middle East. Solutions under the Thuraya umbrella include the Thuraya XT, the world's toughest satellite phone, the industry's only GSM/Satellite phone, marine terminals, and high-speed data terminals and services.
"We are excited to be part of this webinar and are pleased that GlobaFone is working to spread the world about Thuraya's world-class satellite solutions," said Kevin West, Thuraya's Director of Government Services, North America
"Thuraya pioneered the satellite smart phone concept with the introduction of the Thuraya SatSleeve for iPhone and Galaxy which established them as the innovative leader to the BYOD (bring your own device) movement," said GlobaFone CEO Lou Altman. "They provide exceptional service within their coverage area; there is a lot to discuss on this webinar."
The details of this engaging webinar are as follows:
Title: Intro to Thuraya
Date: Thursday, August 7, 2014
Time: 11:00 AM - 11:45 AM EDT
Register HERE
ABOUT GLOBAFONE:
GlobaFone of Portsmouth, NH, is an award-winning, leading service provider of satellite voice and data solutions to Federal, State and Local Governments, and corporate clients. GlobaFone solutions include five brands of satellite communications – Iridium, Inmarsat, Globalstar, Thuraya and VSAT. GlobaFone provides both satellite and cellular service for rent or lease with coverage across the planet.
###