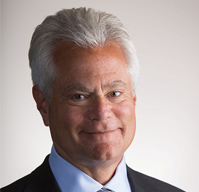 Chicago, IL (PRWEB) July 23, 2014
Michael P. Cogan – partner with the Chicago law firm Cogan & Power, P.C. – was recently appointed as co-chairperson of the Medical Negligence Committee of the Illinois Trial Lawyers Association (ITLA), the largest group of attorneys in Illinois representing victims of personal injury, medical negligence, and product liability. One of the primary goals of ITLA is to battle the insurance, health care, and big business lobbying organizations in Illinois that seek to deprive citizens of Illinois of the right to a trial by a jury of their peers in injury cases. Along with his partner, John Power, Michael Cogan currently serves on the Board of Governors of this prestigious organization.
On July 18, 2014, ITLA's President, John Cooney, appointed Michael as co-chairperson of ITLA's medical negligence committee. As co-chairperson, Michael will work with Illinois state legislators to develop legislation to will preserve victims' rights and defeat legislation that would infringe on our constitutionally protected right to fair and reasonable compensation for the victims of negligent conduct.
A successful trial lawyer, Michael P. Cogan has received the highest possible peer-review rating from Martindale-Hubbell, has been named one of the top 100 attorneys in Illinois by the Leading Lawyer Network, and has been inducted into the prestigious American Trial Lawyers Association as one of the top 100 trial lawyers in the nation. He is an invited member of the Million Dollar Advocates Forum and the exclusive Illinois Society of Trial Lawyers, and serves on the Advisory Board of the Network of Leading American Attorneys. He is also an active member of the Society of Trial Lawyers, Illinois Trial Lawyers Association, American Association for Justice, and Illinois State Bar Association.
A featured speaker at legal and medical seminars throughout the country, Cogan contributes articles frequently to legal publications, including monthly column in the Chicago Daily Law Bulletin, "Cogan's Corner."
"The Illinois Trial Lawyers Association has a longstanding commitment to helping the victims of wrongdoing achieve justice," said attorney Michael P. Cogan. "I have been honored to serve as a member of its Board of Governors for the past several months and I look forward to furthering my impact as a voice for accident and injury victims in this new role as co-chair of the medical negligence committee."
About Cogan & Power, P.C.
The Chicago personal injury law firm of Cogan & Power, P.C. is comprised of attorneys dedicated to protecting the rights of accident and injury victims, and helping clients obtain maximum recovery for the victims of medical malpractice, motor vehicle accidents, wrongful death, and other personal injury accidents.
About the Illinois Trial Lawyers Association
The Illinois Trial Lawyers Association is a statewide organization whose members specialize in representing injured consumers and workers. Founded in 1952, the organization has more than 2,000 members.