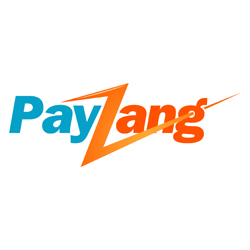 The average business will see $600 a year in savings from the monthly fees alone.
Salt Lake City, Utah (PRWEB) July 23, 2014
PayZang announced several new affordable pricing plans for small businesses looking to get new credit card and ACH merchant services.
Reduce Cash Flow Issues - Small businesses facing cash flow problems have several PayZang merchant services pricing plans to choose from, each plan comes with a standard 48-hour funding for Card Services and 72-hour funding for ACH services. Compare these plans with Stripe that has 7 day funding! PayZang offers all plans with standard Payment API integration options with free integration support.
No Setup Fees Or Monthly Fees For Standard Accounts - Small businesses dealing with setup fees cutting into their profit margins can get a breather with PayZang merchant services with no setup fees and no monthly fees for standard merchant accounts for both Card and ACH merchant services.
Get Direct Access to Your Funds - Small businesses using PayPal do not get direct access to their funds in their bank account for a minimum of three business days. Even if a merchants' PayPal account gets funded instantly for Card transactions, the merchant has to initiate a funds transfer from their PayPal account to their bank account which takes three business days. For an ACH transaction, the funding times can be longer than six business days! With PayZang, all funding goes directly to your bank account within 48 hours for Card transactions and 72 hours for ACH transactions leading to quicker and direct funds availability in a merchant's bank account.
Save Up To 25% On Your Processing Fees -Small businesses reeling under the weight of processing fees can get a reprieve of up to 25% on their processing fees by signing up for PayZang's enterprise plan. PayZang's transparent pricing allows merchants to immediately see the savings on processing cost on a monthly or yearly basis. PayZang provides a free cost savings analysis for a merchant account based on three months of processing statements allowing merchant to see the savings in a clear and decisive manner.
Flexible and scalable pricing plans that grow with your business - PayZang understands that small businesses can have uncertain revenue outlook. To help businesses grow, PayZang has created a flexible and scalable Pay-As-You-Go pricing plan where a merchant is not forced to pay a setup fee or get locked into a monthly minimums or an oppressive contract. This plan is one of the few true Pay-As-You-Go plans in the payment industry.
All PayZang merchant accounts include PCI-DSS compliant payment processing with world class Technical Support, free API Integration Support, Credit Card Processing, ACH/eCheck Processing, Recurring Payments, Payment Gateway, Virtual Terminal, Secure Checkout, Payment Tokenization, Cloud Reporting, Mobile Payments and configurable Hosted Online Payment Page.
About Payzang
PayZang provides superior, cutting-edge payment processing solutions for business owners, online merchants, and even brick-and-mortar operations regardless of the size of their business. Developed to supply reliable and user-friendly on-demand merchant services, PayZang offers solutions such as a customizable pay-as-you-go model that works with its intuitive suite of merchant tools for handling payment processing needs across a wide range of industries. For more information about PayZang's merchant services and products, visit http://www.payzang.com or contact an authorized consultant through the website's online contact form.