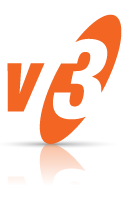 Calgary, Alberta (PRWEB) July 22, 2014
Print Audit® has released another significant update for the Print Audit Facilities Manager web portal. Facilities Manager 3.1.0R includes fixes for issues found in previous releases of the software as well as numerous new reporting and alerting enhancements.
Print Audit Facilities Manager is a powerful, easy to use managed print services tool designed to remotely collect meter reads, automate supplies fulfillment and report service information for managing fleets of printers, copiers and multi-function devices. The product is currently used by over 1,000 dealers worldwide and boasts a 40% market share in the United States.
Facilities Manager version 3.1.0R offers several toner change detection enhancements, including the ability to detect if a toner cartridge has been changed based on the toner serial number for devices that provide it. The latest release also allows users to view the toner level and device life count before a cartridge was changed in order to track if cartridges are being replaced too soon.
For a complete list of changes in this release, please refer to the "Latest Release Notes" in the application's online help section.
For more information about Print Audit Facilities Manager, please visit:
http://www.printaudit.com/facilities-manager.asp
About Print Audit®:
Established in 1999 and headquartered in Calgary, Alberta, Print Audit's mission is to help office equipment dealers grow their businesses. The company does this through its Premier membership program which was created to teach dealers how to Win New Customers, Keep Current Customers and Build Recurring Revenue. To date, Premier members have acquired 950 new customers, added over $3 million in monthly recurring revenue and retained 92% of their print management clients. Premier members are working together to build the most influential group of office equipment dealers in the world.
Print Audit is the most comprehensive provider of device and print management solutions. The company not only helps members remotely manage their printer fleets, but has also developed a variety of tools that enable organizations to monitor and control user printing behavior. Premier members enjoy access to all of Print Audit solutions for a flat monthly fee.
Print Audit has offices located worldwide. Visit http://www.printaudit.com to learn more.