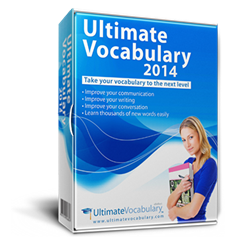 Vocabulary knowledge is a timeless skill that can benefit people time and time again.
New York City, NY (PRWEB) July 25, 2014
Jennifer Stewart of Write101.com shares great vocabulary improvement tips with the readers of the Ultimate Vocabulary blog. Stewart, a former high school English teacher, offers her knowledge and mastery of English language through her website, Write101.com, where she helps many people in their learning endeavours.
As she reveals to the eReflect editor, there are fun ways to improve vocabulary and overall language usage skills. She explains how she uses humorous stories and anecdotes in the email newsletters she sends her subscribers. As Stewart asserts, people will be able to recall a fact or piece of information more easily if humor is involved. Humor releases any tension between teacher and student, and it piques the learner's interest and helps them recall the information obtained.
She advises people who want to improve their writing skills to be persistent in their practice. People need to practice often in order for them to have substantial results. Apart from writing, people should also read a lot if they want to see improvement in their vocabulary and overall language skills. Learning from the best authors and best-selling writers out there helps people discover their own writing style, learn new, exciting words, and collect a multitude of information to enrich their own writing.
The third tip Stewart shares relates directly to vocabulary improvement. She recommends building a vocabulary database that can be added to and reviewed often. This makes for a systematic learning approach that will help the learner gradually and effectively improve their lexicon.
While it may not always be possible to know the right word for the right context, people can still do their best in learning as many words in the topics of their immediate interest in order to communicate as effectively as possible.
Vocabulary knowledge is a timeless skill that can benefit people time and time again. It improves their communication skills and offers them more ways to conceptualize and express their mental world. To learn new words is to acquire new and better tools for self- expression tools, eReflect concludes.
***********
For more information on how you can benefit from Ultimate Vocabulary, please visit its official website, http://www.ultimatevocabulary.com.
About Ultimate Vocabulary™
Ultimate Vocabulary provides a proven and powerful platform, built to improve anyone's vocabulary.
The interactive self-improvement system provides more learning tools than any other program on the market, as well as more information on words.
The Ultimate Vocabulary software provides each and every user with a personal computer tutor. Providing a step-by-step guide to learning a powerful vocabulary, Ultimate Vocabulary is the learning tool everyone can benefit from.
Of course, the software is also backed by eReflect's iron-clad money back guarantee.