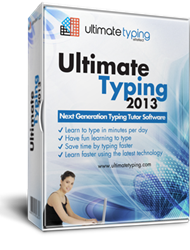 Technology can sometimes be somewhat cold and impersonal, and people often forget that this technology should serve and inspire them.
New York City, NY (PRWEB) July 26, 2014
eReflect doesn't believe in boring, uninspiring tech tools. When the technology people use on a daily basis has that personal touch, whether that's their keyboard or their smartphone charger, then it becomes more appealing. To that end, eReflect, creator of Ultimate Typing™, is using their official software blog to showcase 14 ideas for making people's experience with technology more interesting and inspired.
One of the ideas presented by the Ultimate Typing™ developers is how to make a keyboard fancier and more colorful with various washi tape patterns. This brings color and life to an all-black or all-white keyboard, and most importantly doesn't get in the way of the keys, ensuring that the user can continue to touch type as fast as possible.
Apart from decorating the keyboard with colorful patterns, eReflect also suggests using similar craft supplies to decorate a phone or camera adapter, or any other plug-ins and cords used on a daily basis. The options are only limited by a person's available supplies and imagination, notes eReflect. From glitter to washi tape and vintage linen, there's no reason to make do with pale cords lying around when they can be brought to life with a bit of pizzazz.
From an iPhone stand created with spoons and forks to a tablet wall mount using kitchen hangers to mount it above the kitchen table top, eReflect shares some smart DIY ideas for personalizing everyday technology gadgets.
Ultimate Typing™, the software that helps people learn to type, also recommends a few more DIY projects for smartphones, such as placing binder clips together to form a smartphone stand or using an egg carton for those overheating laptops in the summertime.
Technology can sometimes be somewhat cold and impersonal, and people often forget that this technology should serve and inspire them. With some DIY hacks, technology can be more inspiring and colorful. eReflect presents inspiring examples of "Popsicle Cases" and "Homemade Envelope Cases" for tablets and smartphones in this latest blog post, and encourages readers to explore their own creativity when it comes to technology.
*********
For more details on Ultimate Typing™ please visit http://www.ultimatetyping.com/.
About Ultimate Typing™
Ultimate Typing™ software is designed specifically for the improvement of typing skills. Created by eReflect, a world leader in e-learning and self-development software, Ultimate Typing™ has been informed by the latest developments in the science of touch typing.
Since its creation in 2006 by Marc Slater, the company has already catered to over 112 countries all over the world, offering products with the latest cutting-edge technology, some of which are among the world's most recognized and awarded in the industry.