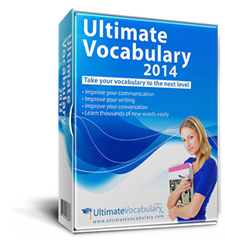 ...literature captures a reader's imagination in a way non-fiction cannot.
New York City, NY (PRWEB) July 29, 2014
According to Dan Bloom's latest Ultimate Vocabulary post, Jen Zorrati, a reporter for Winnipeg Free Press, wrote in a recent article in this Canadian newspaper about the way Cl-Fi is finally starting to gain ground worldwide. People are now becoming more aware of its central role as a sociocultural reflection of modern-day environmental issues.
eReflect reports that Zoratti sees Cli-Fi as something more than a pun on the term "Sci-Fi" and thus more than a gimmick that tries to pique people's attention through a buzzword. It's a serious, political literary genre that revolves around a pressing matter. Both Bloom and Zoratti acknowledge Margaret Atwood's great contribution in the standardization of Cli-Fi as a literary genre of sociopolitical significance, a genre that's not restricted to the realm of artistic expression.
Canadian author Mary Sands Woodbury is also quoted on the vocabulary improvement software blog. She notes that while non-fiction efforts do give the facts and raise awareness in people, no other type of content has the reach and impact literature does. This is simply due to the fact that literature captures a reader's imagination in a way non-fiction cannot.
As Bloom reports on the Ultimate Vocabulary™ blog, Zoratti's article zooms in on Woodbury, a webzine editor (among other things) who runs CliFiBooks.com. On this site, the Vancouver-based author offers people worldwide a complete online source for Cli-Fi literature. Woodbury is helping considerably in the global efforts to sensitize more people about climate change.
Readers of the Ultimate Vocabulary blog who want to learn vocabulary can read all about the latest developments on the Cli-Fi front and see how this new genre is incorporating a multitude of new literary terms, concepts, and rules. CliFibooks.com also offers a discussion forum for the Cli-Fi community and everybody else who has ideas to contribute and wants to discuss how people can take initiatives to overturn climate change through literature and the arts.
***********
For more information on how you can benefit from Ultimate Vocabulary, please visit its official website, http://www.ultimatevocabulary.com.
About Ultimate Vocabulary™
Ultimate Vocabulary provides a proven and powerful platform, built to improve anyone's vocabulary.
The interactive self-improvement system provides more learning tools than any other program on the market, as well as more information on words.
The Ultimate Vocabulary software provides each and every user with a personal computer tutor. Providing a step-by-step guide to learning a powerful vocabulary, Ultimate Vocabulary is the learning tool everyone can benefit from.
Of course, the software is also backed by eReflect's iron-clad money back guarantee.