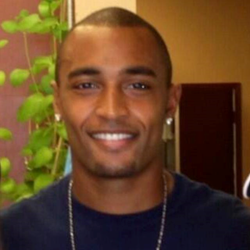 Bellevue, WA (PRWEB) July 30, 2014
Seattle Seahawks wide receiver Doug Baldwin and Michael's Toyota of Bellevue co-owner Erik Paulson have announced they agreed to a business partnership for at least the next year.
The partnership will be mutually beneficial and allow for joint marketing, advertising and community relations opportunities in the future.
"I am excited to work with Erik and his team at Michael's Toyota of Bellevue because they share my love for community, family, football and cars," Baldwin said. "I look forward to a successful working relationship with a company that has such a proven track record."
In return, Paulson is eager to begin the partnership with Baldwin.
"We are thrilled to partner with Doug," Paulson said. "He represents all the ideals that Michael's Toyota practices, and his positive influence in the community is a great fit for us."
Baldwin is entering his fourth season as a professional football player after a breakout season in 2013. He recently signed a two-year contract extension with the Seahawks that will keep him with the team through the 2016 season.
Michael's Toyota of Bellevue, which has received countless awards for exceptional customer service, is a family owned and operated dealership that has been serving the community for over 40 years. Paulson credits much of the dealership's success to its focus on customer service and its commitment to the well-being of the community.
You can learn more about Michael's Toyota of Bellevue at http://www.toyotaofbellevue.com/.