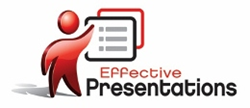 A speaker should approach his preparation not by what he wants to say, but by what he wants to learn. ~ Todd Stocker
Lakewood, CO (PRWEB) July 23, 2014
Effective Presentations, the Lakewood-based leader in public speaking and presentation skills training throughout the country, is celebrating a highly successful presentation skills workshop in Boston, founder Mike Fruciano announced today.
"Our most recent Boston skills public speaking training was extremely successful; it attracted a record response from interested participants, and early registrants fortunate enough to enroll before the event sold out were extremely enthusiastic and receptive," Fruciano says. "The response was overwhelming, and I'm happy to say we're already getting some incredible feedback from the workshop. We are already in the process of scheduling another event this fall due to popular demand."
For the past 20 years, Effective Presentations has been bolstering the communications skills of business men and women across the country with its dynamic workshops. Each focuses on helping individuals develop key communication and presentation skills that are essential to highly successful performance.
"We are 100-percent results-driven," Fruciano says. "Our goal is to revolutionize the culture of both internal and external communications in corporations and small businesses because, at the end of the day, business success is truly dependent upon the strength of the employees. If they can't communicate effectively, they're unable to build and sustain strong business relationships, ultimately resulting in lost revenue."
Effective Presentations provides a collection of interactive and entertaining workshops that are tailored to fit each client's needs. Participants are given hands-on instruction and led through a series of fun and practical exercises that allow them to develop and perfect their own style in a way that is guaranteed to get results.
"Whether it's for sales or customer service, being a strong team leader, or even just delivering a presentation to the PTA, the ability to effectively engage and compel others with your thoughts and ideas is fundamental to anyone's success," Fruciano says. "We are so excited to see people taking the steps to become stronger communicators by signing on to participate in our workshops. I'm looking forward to our next event in Boston this fall."
For more information on Effective Presentations' next Boston event, or any of its upcoming workshops, visit effectivepresentations.com.
###
For more information, contact:
Mike Fruciano
Effective Presentations
303-339-0691