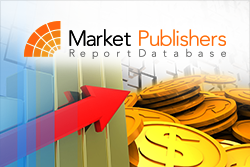 London, UK (PRWEB) July 23, 2014
In spite of the unfavorable global market environment, the wealth management sector in the Dominican Republic is growing at a rapid pace. With USD 43 billion in wealth, the market is attractive for local development and overseas institutions alike. The growth in the Dominican Republic's wealth management and private banking sector over the last ten years has been primarily driven by the increased number of local HNWIs and UHNWIs, and the expansion of personal wealth. Wealth contrasts are a touchy question in the country, with poverty being an important issue.
Private banking institutions are anticipated to intensify and centralise their business operations over the forecasted period, as well as allocate a bigger portion of their resources in order to understand clients better and take services to a higher level. Growth in HNWI wealth and volumes is projected to accelerate in the next few years. The number of HNWIs in the Dominican Republic will likely grow by 27% and reach 14,278 by end-2018, whilst the cumulative wealth of the country's HNWIs is set to surge by 37% to reach USD 66 billion by the end of the forecast period.
New research report "Dominican Republic Wealth Report 2014" drawn up by WealthInsight is now available at MarketPublishers.com.
Report Details:
Title: Dominican Republic Wealth Report 2014
Published: July, 2014
Pages: 105
Price: US$ 4,995.00
http://marketpublishers.com/report/business_services/wealth_management/dominican-republic-wealth-report-2014.html
The comprehensive report provides unparalleled access to the performance and asset allocations of the Dominican Republic's HNWI and UHNWI population, as well as describes the changing dynamics of the national wealth management market space.
The study sheds light on the market size of the country's HNWIs across 5 wealth bands; key HNWI wealth, volume and allocation trends (2009-2013) plus forecasts to 2018; HNWI and UHNWI asset allocations across 13 classes of assets. A breakdown of all foreign assets by geography, alongside an alternative breakdown of liquid versus investable assets is available. The report gives insightful information on the number of UHNWIs in top cities and the number of wealth managers in each of the cities reviewed, presents ratings of wealth management potential and saturation by city. It also analyses the drivers, opportunities & challenges in the domestic wealth management and private banking sector, the country's wealth management market's size, gives details about wealth management and family offices as well as the largest private banks by AuM.
Reasons to Buy:

The research study offers a clear understanding of local HNWIs and UHNWIs, broken down by demographics, wealth bands, industries, job titles, and regions so as to facilitate the formulation and implementation of business strategies.
Gain unrivalled access to a comprehensive asset class composition breakdown, across 5 wealth brands with deeper insights into key investments to enable a better comprehension of the wealth market and the trends prevailing in it.
Get an up-close look at wealth managers, family offices, private banks and financial consultants, enabling to comprehensively asses competitive success and risk factors and thus minimise key business challenges and risks.
More new market research reports by the publisher can be found at WealthInsight page.