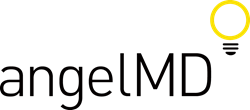 Our team is delivering a new marketplace centered around healthcare innovation. - Jens Francis CTO, angelMD
San Francisco, CA (PRWEB) July 28, 2014
Today, physicians wanting to become members of angelMD will be able to bypass the waitlist that has been in place since launch. Additionally, they will discover a more user-centered site with an updated look and feel. The upgrade and opening of membership comes after the angelMD team has made substantive improvements based on work with investors and startups since the site went live 12 months ago.
Members can expect more seamless registration and log in procedures including integration with Doximity and LinkedIn for registration. Beyond registration, physician members will find enhanced tools that facilitate navigation of the rapidly growing directory of medical startups from around the world.
The angelMD community growth continues to accelerate with over 250 startups registered from all over the world covering a diversity of medical device, biotech and software (mhealth, digital health and health IT). Incubators, universities and physician members are primarily responsible for the accelerating referral volume.
The site update also adds a key featured home page rotation for top startups within the network. Companies earning this position will receive a custom tile showcasing their story and receive significant promotional effort during their position in the rotation. The initial companies selected are Niveus Medical, Sensulin and QxMD....each developing compelling offerings in their respective fields.
"We are excited to welcome physician investors and those interested in connecting with startups. Our team is delivering a new marketplace centered around healthcare innovation," says Jens Francis, angelMD Co-Founder and CTO. "This site update completes the foundation. We are adding a wealth of engagement tools that transform how investors source, evaluate, invest and manage high quality investment opportunities in healthcare. For startups, the marketplace is becoming a valuable resource for market feedback, clinician engagement and investment capital."
About Niveus Medical
Niveus Medical Inc., a medical device company from Mountain View, CA has developed a series of novel technologies to prevent debilitation and thereby accelerate patient recovery, shorten hospital stays, and reduce hospital costs.
About Sensulin
Sensulin LLC, a biotech company from San Diego, CA is developing a glucose-responsive insulin for type I & type II diabetes, which may eliminate the need for multiple injections per day.
About QxMD
QxMD, a healthIT company from Vancouver, BC, Canada, has developed Read, a personalized medical journal for iPad, iPhone and web. Read helps physicians and scientists keep up with new research, read outstanding topic reviews and search PubMed.
About angelMD
angelMD is an investment marketplace connecting physicians with innovative medical startups seeking capital investments, advisors, and users. Leading physicians from all over the US have joined the angelMD Clinical Advisory Board and Leaders Club to help source and evaluate opportunities in biotechnology, medical device and healthcare technology. For more information visit http://www.angelmd.co.