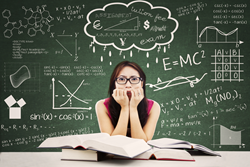 London, England (PRWEB UK) 18 August 2014
London School of Marketing (LSM), a leading institution offering accredited marketing and business qualifications in the heart of London, has today released an article informing prospective students of the many options available to them outside of the fields of science and medicine. Available on their website, this article also helps its readers to predict which careers will be in the greatest demand by the time they graduate.
This article is part of a dearth of free and regularly-updated resources available on the London School of Marketing website, written by experts in the industry, based on in-depth analysis and consisting of whitepapers, case studies, ebooks, webinars, films and articles.
"Recent graduates are facing unprecedented challenges when it comes to finding a suitable career in their chosen field. Despite this, a Guardian survey shows that the majority view their degree as a good investment," stated Anton Dominique, COO/CFO of London School of Marketing. "Our free resources are intended to remind and inform prospective students of the wide range of affordable and viable alternatives available to them beyond the often lauded fields of science and medicine. We also wish to show them how these alternatives can deliver equal or even greater success."
For those who wish to avoid crippling student debt or the pressure of studying and working in field in which they are not suited, this article details the many career options available in the marketing field, the various benefits they offer, and the educational choices available to those interested in this career path.
To read the full article, click here.
London School of Marketing delivers accredited marketing and business qualifications, and offers courses from recognised professional bodies such as CIM, EduQual and CAM, BA (Hons) Marketing, MA Marketing and Innovation, and an MBA from Anglia Ruskin University. Based in Central London, it is a QAA approved institution and holds Highly Trusted Status with the UKBA. The school also has offices in Sri Lanka, a network of Local Access Points (LAPs) and online programmes of learning. Courses are run over a broad range of study modes.
Further details are available at: http://www.londonschoolofmarketing.com.