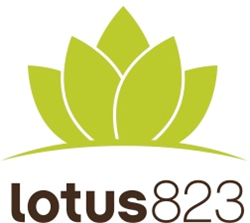 Eatontown, NJ (PRWEB) July 23, 2014
Award-winning New Jersey PR and digital marketing agency, lotus823, is pleased to announce the addition of its new client, Healbe™, an innovative leader in whole body health management. In partnering with Healbe™, lotus823 will implement a comprehensive public relations strategy to further increase brand awareness and visibility of The Original 100% Automatic Body Manager, GoBe™.
Healbe™ International Company is a pioneer of FLOW Technology and brands dedicated to making people's lives happier, healthier, and easier. GoBe™, the company's flagship product, provides 100% automatic, continuous insights into all the key parameters of whole-body health, including calorie intake, calories burned, activity, hydration, stress, sleep, heart rate, and blood pressure. The first of its kind, GoBe™ will prove to be a game-changer in the wearable fitness device industry.
"lotus823 could not be happier to have partnered with Healbe™, a company we admire for their evolving, innovative technologies," said David Hernandez, Managing Partner at lotus823. "We look forward to implementing our public relations strategy to increase Healbe™'s brand awareness and to achieve the maximum exposure of GoBe™."
lotus823 was founded in 2010 as a full-service PR and digital marketing agency. Combining creative genius, smart thinking and analytical acumen, the executive team at lotus823 developed a new communications model using a cross-platform approach to create an immersive experience for brands and their publics. By building powerful connections across multiple channels, lotus823 delivers engaging business solutions with measurable results.
About lotus823
lotus823 is a PR and digital marketing agency offering content marketing, public relations, social media, and branding consultancy services to increase brand visibility both online and offline. With offices in New Jersey, lotus823 develops and executes customized strategies that produce measurable results, for a diverse base of clients.
Visit http://www.lotus823.com for more information.
Connect with lotus823 on Twitter at http://twitter.com/lotus823 and Facebook at http://www.facebook.com/lotus823.
About Healbe™ Corporation
Healbe™ Corporation is the pioneer of Healbe GoBe™, The Original 100% Automatic Body Manager™, and Healbe FLOW™ Technology, brands dedicated to making people's lives happier, healthier, and easier. "