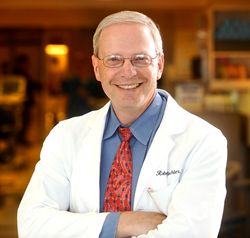 We are honored to have Dr. Wachter share his perspective on the progress being made in the patient safety movement and on the impact that technology is making on health care.
Boston, MA (PRWEB) July 29, 2014
The National Patient Safety Foundation's Lucian Leape Institute has announced the agenda for its 7th Annual Forum & Gala, to be held on Wednesday, September 17, 2014, at the Boston Marriott Copley Place.
The afternoon forum will feature an interactive program with Institute members discussing their recent work. During the evening gala, Robert M. Wachter, MD, professor and associate chair of the Department of Medicine, University of California, San Francisco, will give the keynote address, titled "Disrupted: Hope, Hype, and Harm at the Dawn of Medicine's Digital Age."
"Dr. Wachter is widely regarded for his research and writing on patient safety issues," said Tejal K. Gandhi, MD, MPH, CPPS, president of NPSF and of the Institute. "We are honored to have him share his perspectives on the progress being made in the patient safety movement and on the impact that technology is making on health care." Among his achievements, Dr. Wachter coined the term "hospitalist," and is past president of the Society of Hospital Medicine and past chair of the American Board of Internal Medicine.
Andrew Knight, PhD, assistant professor of organizational behavior, Olin Business School, Washington University, will kick off the afternoon program. His address will focus on how health care professionals can use influence to bring about changes that can improve medical outcomes and patient safety. Following his talk, Institute members will facilitate breakout sessions on a number of topics related to their work:

Voices from the Trenches: What Is the Future of Patient Safety?
Operationalizing, Disseminating, and Implementing Joy and Meaning in Work and Workforce Safety
Operationalizing, Disseminating, and Implementing Consumer Engagement in Patient Safety
The evening program will begin with a networking reception, followed by dinner and the keynote address by Dr. Wachter.
The NPSF Lucian Leape Institute is named for and chaired by Dr. Lucian Leape, adjunct professor of health policy, Harvard School of Public Health, and a renowned leader of the patient safety movement. The annual Forum & Gala is an opportunity for Institute members to share their insights while hearing the perspectives of those in attendance, who include clinicians, leaders, and others representing health care organizations and industry partners.
Individual tickets to the Lucian Leape Institute Forum & Gala are available at a cost of $275 each. Leaders of health care organizations who wish to reward key members of their teams may purchase a table (10 seats) at the cost of $2,750. Further details of the agenda and how to reserve a place are available at http://www.npsf.org/gala. For information about supporting the work of the Leape Institute, contact David Coletta at dcoletta(at)npsf(dot)org.
About the NPSF Lucian Leape Institute
The NPSF Lucian Leape Institute, established in 2007, is charged with defining strategic paths and calls to action for the field of patient safety, offering vision and context for the many efforts under way within health care, and providing the leverage necessary for system-level change. Its members are national thought leaders with a common interest in patient safety whose expertise and influence are brought to bear as the Institute calls for the innovation necessary to expedite the work and create significant, sustainable improvements in culture, process, and outcomes critical to safer health care.
About the National Patient Safety Foundation
The National Patient Safety Foundation's vision is to create a world where patients and those who care for them are free from harm. A central voice for patient safety since 1997, NPSF partners with patients and families, the health care community, and key stakeholders to advance patient safety and health care workforce safety and disseminate strategies to prevent harm. NPSF is an independent, not-for-profit 501(c)(3) organization. To learn more about the Foundation's work, visit http://www.npsf.org.