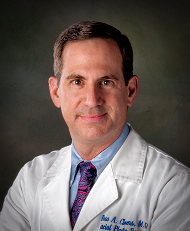 Melbourne, FL (PRWEB) July 25, 2014
Ross A. Clevens, MD, FACS, and Board Certified Facial Plastic Surgeon has been invited to join the exclusive Obagi Clinical Advisory Board, comprised of only eight of the country's leading facial plastic surgeons, plastic surgeons and dermatologists.
Dr. Clevens recently traveled to Las Vegas where this exclusive Advisory Board of thought leaders held its first meeting in three years. The purpose of the meeting was to give Obagi the opportunity to meet with eight of the country's leading skin care treatment experts and specialists to learn from the world's best and most experienced facial skin care clinicians.
Obagi is the world leader in developing uniquely powerful skin care lines that offers a wide range of benefits, including anti-aging and rejuvenating actions. The Obagi skin care line offers an array of skin care systems for many skin condition including acne, wrinkles and more.
Through his years of experience, Melbourne facial plastic surgeon Dr. Clevens has also developed his own unique skin care line that he has found in studies to greatly benefit his private patients.
A nationally recognized educator, author, and lecturer, trained at Yale, Harvard and the University of Michigan, Dr. Clevens was voted "One of America's Top Doctors", "Best of Brevard", and "One of America's Top Physicians".
About Clevens Face and Body Specialists
Clevens Face and Body Specialists is a state-of-the-art, multi-specialty practice, with offices in Melbourne, Suntree, and Merritt Island, offering unique expertise in cosmetic surgery of the face, breast and body. Voted "Best in Brevard", Ross A. Clevens, MD, FACS is a nationally recognized, Ivy League trained Board Certified Facial Plastic and Reconstructive Surgery. Adam Oppenheimer, MD brings unique expertise with his specialization in breast and body plastic surgery. For additional information on Clevens Face and Body Specialists, please visit http://www.drclevens.com or call 321-727-3223.