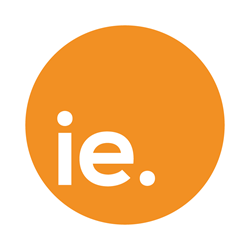 This year's agenda will explore the latest technologies and trends that are facing Big Data & Analytics practitioners.
London, UK (PRWEB UK) 24 July 2014
Innovation Enterprise's Big Data & Analytics Innovation Summit returns to London on the 16th & 17th of October and is set to be the biggest yet.
With 30+ presentations, interactive workshop sessions, 200+ of the industry's top minds and an exhibition zone filled with the most innovative solution and service providers, this year's summit aims to embrace all aspects of the data analytics wave.
In true Big Data Innovation fashion, this year's agenda is reflective of industry shifts in the last year, responding to the biggest needs of today's data and analytics executives. New for 2014 includes presentations from HAILO, Royal Mail, Vodafone, Bolton Wanderers FC, Skyscanner & more.
"This year's agenda will explore the latest technologies and trends that are facing Big Data & Analytics practitioners," said Chris Towers, Big Data Divisional Head at Innovation Enterprise. "This, plus a line-up of speakers from various industries, will provide a holistic overview of how today's companies are putting their data to work."
Amongst the keynote speakers is Anirudh Todi, Senior Software Engineer at Twitter, who will explain, "How to Count Tens of Billions of Daily Events in Real Time." In his presentation, Anirudh will discuss the scaling challenges faced by Twitter as a result of the vast amounts of data that they generate. To put things into perspective, Twitter's users generate over 50 billion tweets a day. Aggregating these events in real time is extremely problematic, Twitter use TSAR, the TimeSeries AggregatoR; a robust, flexible and scalable service which solves the problem of real time aggregation. Attendees will learn how Twitter built this platform from the ground up, the challenges that they faced and the successes that they have seen as a result.
Other topics that will be discussed are 'Data Mining & Business Intelligence Initiatives', 'Creating and Analyzing Data' at BT Sport and 'Accelerating the Role of Social Insight' at Microsoft. For a complete list of speakers and for more information on how you can get involved, visit: http://theinnovationenterprise.com/summits/big-data-analytics-london-2014.
####
About Innovation Enterprise: Innovation Enterprise, a CFO Publishing company is an independent business-to-business multi-channel media brand focused on the information needs of Senior Finance, Operations, Planning, Strategy, Decision Support and Advanced Analytics executives.
Products include IE.Summits, IE.Finance, IE.Analytics, IE.Operations, IE.Strategy, IE.Membership and IE.Insights. Whether it's delivered online, or in person, everything IE produces reflects the company's unshakeable belief in the power of information to spur innovation.