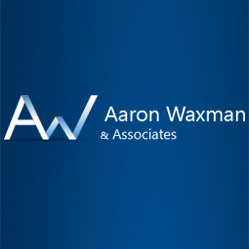 Applying for long-term disability benefits and having your application denied at the outset, is a frustrating and stressful experience for a person who is in need of income replacement
Toronto, ON (PRWEB) July 24, 2014
Applying for long-term disability benefits and having an application denied at the outset is a frustrating and stressful experience for a person who is in need of income replacement as a result of a disability that renders him or her unable to work.
Common questions when one is applying for long-term disability benefits may be: "How long will it take for my application to be processed?" and "When will I start to receive benefits?"
The simple answer to both questions – it depends on a few factors.
1. The Qualifying Period: Every long-term disability policy is subject to a "qualifying period," "waiting period," or "elimination period" whereby the person applying for benefits has to have a continuous disability for a specific period of time before becoming eligible for benefits. This period can be as short as 3 months or as long as 6 months from the date of disability (the date of the onset of disability). If a person has access to short-term disability benefits the elimination period may be, for example, 17 weeks and that person may have received short-term disability benefits for that period of time before he or she is eligible for long-term disability benefits.
2. A Complete Application: The application package will typically contain the following documents: Employee's Statement (also called Plan Member's Statement), Attending Physician's Statement, Employer's Statement (also called Plan Sponsor's Statement). These 3 documents must be completed as part of the application so that your insurance company has an indication of your medical diagnosis, your recommended restrictions and limitations, and your essential job duties. If one of these documents is missing, it will delay the approval of your application.
3. Supportive Medical Evidence: Aside from the Attending Physician's Statement, your family doctor or specialist who completes the report can include supporting x-rays, diagnostic imaging, specialist reports or any medical evidence that substantiates your disability and limitations. The more medical evidence the insurance company has that supports your diagnosis, limitations and restrictions, the less they have to request in order to process your claim.
4. Evidence of Appropriate Treatment: If your condition requires ongoing treatment such as physiotherapy, counseling, or medication, this must be indicated in your Attending Physician's Statement and the treatment has to be ongoing.
5. Missing Information or Lack of Cooperation from Physicians: If your doctor did not fill out the Attending Physician Statement properly or is not cooperating with requests for further information, this will also delay the approval of your application. It is important to notify all of your physicians that you are applying for long-term disability benefits and that if they receive a request for information, it will help you if they can process the request as soon as possible so as not to delay your access to benefits.
If you or someone you know has applied for long-term disability benefits and your application was denied at the outset, or your benefits have been terminated, consult an experienced long-term disability lawyer as soon as possible.
About us:
Aaron Waxman and Associates is a Toronto law firm whose practice is focused on long-term disability claims, short-term disability claims, psychological illness claims, critical illness claims, life insurance claims, slip & fall claims, occupier's liability claims, automobile accident claims, traumatic brain injury claims, and other types of personal injury claims.
We only help injured persons; we do not work for insurance companies.
We offer a free, no obligation initial consultation.
We can help you get your life back on track.
Contact us:
t: 416 661-4878
tf: 1-888-955-5342
e: awaxman(at)awaxmanlaw(dot)ca
Twitter: @InjuryLegalFirm
Facebook: Facebook.com/TorontoDisabilityFirm or Facebook.com/DisabilityLegalFirm