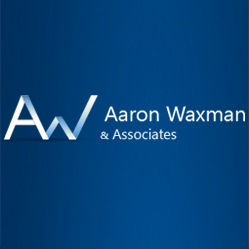 There are various scenarios as to when an insurance company will stop paying benefits, depending on the group policy.
Toronto, ON (PRWEB) July 25, 2014
Insurance policies can seem very technical and overwhelming to a policy holder or plan member for a group insurance plan. When making a claim for long-term disability benefits, it is important to review the policy for many reasons.
One of these reasons is to find out what the policy's stipulations are for the maximum length of time benefits can be paid. There are various scenarios as to when an insurance company will stop paying benefits, depending on the group policy.
Long-term disability policies may vary, but generally, reasons for termination of benefits can include:

The insurance company finds that you are no longer totally disabled;
If the insurer feels you did not provide medical evidence of continued disability;
If you are no longer under regular care of your physician (s);
If you stop attending medical treatment (i.e. physiotherapy, psychological treatment) or if you do not participate in or stop attending a rehabilitation program or a treatment program for substance abuse or addictions
If you refuse to cooperate with a requested examination i.e. medical, psychological, psychiatric, vocational or functional abilities evaluation with an assessor selected by the insurer;
The insurance company will use the earliest of one of the above events as the date for terminating benefits.
Benefits will otherwise end at age 65 if the insurer finds that you meet the definition of totally disabled past the change of definition date and continuously pays you.
You have the option to appeal the insurance company's decision for terminating benefits or commence a legal action against them. It is important to speak to a lawyer to determine the best course of action.
If you or someone you know has applied for long-term disability benefits and your application was denied at the outset, or your benefits have been terminated, consult an experienced long-term disability lawyer as soon as possible.
About us:
Aaron Waxman and Associates is a Toronto law firm whose practice is focused on long- term disability claims, short term disability claims, psychological illness claims, critical illness claims, life insurance claims, slip & fall claims, occupier's liability claims, automobile accident claims, traumatic brain injury claims, and other types of personal injury claims.
We only help injured persons; we do not work for insurance companies.
We offer a free, no obligation initial consultation.
We can help you get your life back on track.
Contact us:
t: 416 661-4878
tf: 1-888-955-5342
e: awaxman@awaxmanlaw.ca
Twitter: @InjuryLegalFirm
Facebook: Facebook.com/TorontoDisabilityFirm or Facebook.com/DisabilityLegalFirm