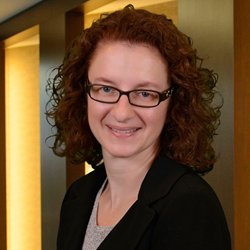 Wilmington, Delaware (PRWEB) July 23, 2014
Valerie C. Middlebrooks, CPA has been elected President of Jewish Family Services of Delaware. Previously serving as the organization's Vice President of Finance, Valerie will serve a two-year term. Jewish Family Services of Delaware (JFS) is a health and human service agency serving families within the Delaware community regardless of religious preference. Their primary services include outpatient behavioral health counseling and the Brandywine Village Network for adults 50+.
Valerie is a Partner at Gunnip & Company CPAs. She is involved in all areas of taxation including strategic planning, research, analysis and preparation for the firm's clients, including individuals, small and large privately held companies, public corporations and not for profit organizations. She is active in the community. In addition to her role at JFS, she serves as Treasurer for the Delaware Society of Certified Public Accountants and Treasurer of the Fund for Women.
About Gunnip & Company LLP:
Gunnip & Company CPAs is a Delaware based firm serving the Delaware, Pennsylvania, New Jersey and Maryland areas with highly personalized and comprehensive assurance, tax, and business consulting services. Our team of more than 60 dedicated professionals is known throughout the region for blending the resources and proficiency of a large accounting firm with cost-efficiency and personal service. Our ability to see the big picture of your particular situation combined with a sharp eye for the details has made us a trusted advisor for large multinational corporations, entrepreneurs, small businesses, and high net worth individuals for more than sixty-five years. For additional information, please see http://www.gunnip.com.