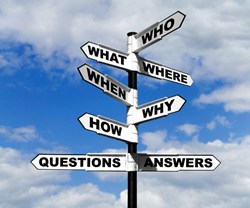 "Advice.com has broad market appeal, category authority, and unrivaled SEO and paid search potential."
(PRWEB) July 24, 2014
Igloo.com, a leading broker of ultra premium domain names and websites, announced today that Advice.com has been listed exclusively for sale with their firm. Highly marketable and easy to remember, Advice.com provides significant advantages to a new or established company looking to create an online community focused on the delivery of counsel or guidance on a wide range of topics such as career, financial, health or relationship advice. Good branding will make your domain name memorable, but a memorable domain name will make your brand unforgettable.
Over 360,000 searches for "advice" are made monthly on Google alone. End users actively seek web reviews and feedback before solidifying their purchase decisions. According to an article published by the Weidart Group, "85% of U.S. consumers read online reviews for local businesses, and 50% of those consumers are more likely to use those same businesses after reading positive reviews. For businesses with a healthy online reputation, this means that online advice can help generate more traffic and ultimately revenue."
"Advice.com has broad market appeal, category authority, and unrivaled SEO and paid search potential," said Amanda Waltz, Director of Sales for Igloo.com. "It's not often that a domain name with such marketing benefits becomes available for sale and Igloo is very pleased to be chosen as the exclusive brokerage firm to represent the sale of Advice.com."
Branding agencies, bloggers and tech companies alike agree that a strong brand can be your most powerful tool. Strong brand recognition can set you apart from the competition and can propel you forward as an industry leader. Descriptive, generic domain names have been associated with some of the world's most well-recognized companies including Cars.com, Shoes.com, Baby.com, Toys.com, Hotels.com, Flowers.com, etc.; and increasingly are the most valuable properties on the Internet. While many of these sales have been private, some public sales considered comparable to Advice.com include Beauty.com at $800,000, Invest.com at $1,105,000, Find.com at $1,200,000, and Feeback.com at $1,230,000.
For additional information or offer guidelines on Advice.com, please contact Amanda Waltz directly at +1 508 689 9569, ext. 201 or amanda(at)igloo(dot)com.
About Igloo.com
Igloo.com assists both businesses and domain owners in the overall planning and execution of their domain strategy. We specialize in domain acquisitions, branding needs, and sales for our clients and help companies stake their claim online, rebrand, or simply acquire descriptive domain names to help set them apart from their competition. With over $100 million in domain and website transactions behind us, Igloo's results oriented team is unparalleled in experience, knowledge and most importantly, results.