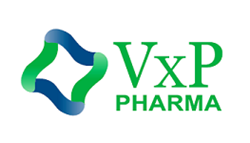 VxP Pharma has been experiencing rapid growth, and we feel that our continued expansion into commercial services is a natural extension of our business model.
(PRWEB) July 24, 2014
Indianapolis* VxP Pharma Services announced today an expansion of their service offering to include process development and commercial manufacturing for multiple dosage forms. Commercially available dosage forms offered by VxP now include:

Oral Solids and Oral Liquids
Sterile Liquids and Sterile Powders
Ophthalmic Products
Topicals
Transdermal Patches
Animal Health Products
Effervescent tablets, sachets, and other highly specialized dosage forms
VxP Pharma CEO - Raymond E. Peck says, "Although the majority of our business at VxP involves small and large molecule development programs for clinical trials, we have had an increasing number of requests for commercial scale development and production. In order to respond to this increase in demand, we have expanded our commercial services capacity for both the pharmaceutical and biotech industries."
All of the cGMP development and manufacturing facilities of VxP Pharma are based in the United States, and all have been audited and approved by the US-FDA, as well as numerous international regulatory bodies.
VxP Pharma operates as a full service CRO/CMO offering drug development and manufacturing services, including commercial scale production, to the pharmaceutical and biotech industries. VxP is headquartered in Indianapolis, Indiana. To find out more, please visit: http://www.vxppharma.com .
Press Release Contact Information:
Lisa Fay
Chief Operations Officer
VxP Pharma Services, Inc.
317-759-2299
Lisa.Fay(at)VxPPharma(dot)com