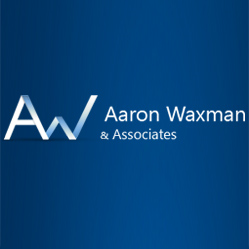 The total amount from all monthly benefits would then be equivalent to the full amount of your long-term disability benefit.
Toronto, ON (PRWEB) July 26, 2014
People apply for long-term disability benefits based on claims for physical or psychological injuries or illnesses and based on conditions that render them unable to perform the essential duties of their employment. As a result, they require disability benefits.
It is important that take a close look at your insurance policy to determine how long-term disability benefits are calculated. Your policy will tell you what percentage of your monthly income you are entitled to receive as your long-term disability benefit, whether the amount is calculated based on gross or net monthly earnings and whether it is taxable or not.
Benefit amounts can range from 60% to 85%. The most common percentage is usually 66.7%. Some policies impose a limit on the benefit amount, for example, 66.7% of pre-disability monthly income, to a maximum of $2,500. Other policies may calculate the benefit by using one percentage for a certain amount of earnings, and a lower percentage for the balance, i.e. 66.7% of the first $2,500 plus 50% of the next $4000.
Because policies can vary, it is important to know how benefits are calculated. It is also very important to know what your gross monthly earnings and net monthly earnings are, and to ensure that your employer correctly reports your earnings to the insurance company. If the insurance company is paying you benefits at a later start date than the first day you became eligible than benefits, you may receive a lump sum amount for the months you are owed. You should also check to make sure this amount is correct.
If you receive other disability benefits, your insurer can reduce your benefit amount. These include WSIB benefits, pension benefits, and income replacement benefits from a car accident and Canada Pension Plan Disability Benefits. The total amount from all monthly benefits would then be equivalent to the full amount of your long-term disability benefit.
An experienced lawyer can help you to determine if your initial benefit amount was calculated properly, if any retroactive amounts were calculated properly or if reductions were calculated properly.
If you or someone you know has applied for long-term disability benefits and your application was denied as a result of a pre-existing condition, or was denied for any other reason, consult an experienced long-term disability lawyer as soon as possible.
About us:
Aaron Waxman and Associates is a Toronto law firm whose practice is focused on long- term disability claims, short term disability claims, psychological illness claims, critical illness claims, life insurance claims, slip & fall claims, occupier's liability claims, automobile accident claims, traumatic brain injury claims, and other types of personal injury claims.
We only help injured persons; we do not work for insurance companies.
We offer a free, no obligation initial consultation.
We can help you get your life back on track.
Contact us:
t: 416 661-4878
tf: 1-888-955-5342
e: awaxman(at)awaxmanlaw(dot)ca
Twitter: @InjuryLegalFirm
Facebook: Facebook.com/TorontoDisabilityFirm or Facebook.com/DisabilityLegalFirm