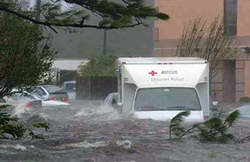 Nashville, TN (PRWEB) July 25, 2014
Beginning August 1, 2014, Wivenhoe Group, a leading security engineering, design, and vulnerability assessment consulting firm will begin a partnership with Center for Healthcare Emergency Readiness (CHCER.org) a nationally recognized Healthcare Emergency Readiness and Management firm, to develop a Healthcare Industry Emergency Readiness and Management Program that combines the deep expertise of both firms to deliver a wide variety of Safety, Security, Emergency Management, and Risk Reduction services. Benefits include an integrated approach to safety and security beginning with Design, Construction, and Engineering for Safety and continuing into daily Safety and Security Operations Management covering All Hazards Mitigation, Response, and Recovery.
The healthcare environment is becoming increasingly dangerous every day with more frequent and robust natural disasters, more virulent and resistant biological agents, and growing man made threats such as Active Shooters, Workplace Violence and Terrorist Attacks. Pending Safety and Security Regulations also impact the industry.
"Using the Wivenhoe Team Approach, our unique network of Safety, Security, Engineering, and Healthcare experts allows us to assist clients with All Hazards Vulnerability Assessments and Programs that can go as deep as required to achieve the client objectives," said Colette K. McCann, CEO of Wivenhoe, Ltd., "Whether it is a focused engagement to prevent loss, prepare for an active shooter event, protect against infant abduction or a larger Program to design and implement large-scale Hurricane Evacuation and Continuity of Business Plans, we have an array of experts who can cover practically every aspect of the plan and implementation that will conform to new regulations in the Healthcare Industry."
Evidence shows that the Private/Public Healthcare sector, which represents 90% of the nation's All Hazards Response capacity, has been slow to respond to the changing risks for the industry. The threat profile has moved from a Cold War, State-sponsored Chemical, Biological, Radiological, Nuclear and Explosive (CBRNE) threats, to a Post-Cold-War Non-State-Sponsored Terrorist acts.
Hurricane Katrina caused the deaths of 971 people, 34% of those bodies were found in hospitals and long term care facilities, and brought Natural Disasters to the forefront; demonstrating the need to be prepared for All Hazards Events that cover both Manmade and Natural Disasters within the Emergency Management approach. As in the chemical industry, which was too reticent to voluntarily improve security despite increased risks, mandatory regulations such as CMS-3178-P are going to make accreditation and the Conditions of Participation (CoP) much more challenging for those who do not increase their level of Emergency Readiness.
"We are very excited to work with Wivenhoe to help clients reduce risk," said Dr. Jim Blair, CEO of CHCER, LLC. "Wivenhoe's expertise in Design, Engineering, and Legal issues really help us round out a 360ᴼ view of All Hazards Vulnerability and Cyber Security for our clients. You cannot treat and cure patients if you cannot protect them" he added.
To learn more about the services offered:
Wivenhoe Group
Main Office Phone: (609) 208-0112
dmccann(at)wivenhoegroup(dot)com
http://www.wivenhoegroup.com
Center for Healthcare Emergency Readiness (CHCER)
(770) 558-3704
davis.blair(at)chcer(dot)org
CHCER.org