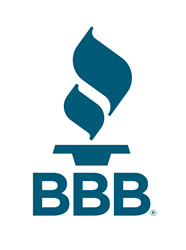 (PRWEB) July 23, 2014
Better Business Bureau has been hearing lots of complaints about various fun runs that have been cancelled with short notice, often with no refunds. Last week, BBB of Greater Cleveland reported on a foam run that was cancelled with just four days' notice.
An email to paid participants said "Unfortunately, we're not able to provide you with a refund." A similar event scheduled for southern California was also cancelled with the same "no refund" email. The race website says they have ceased operations as of July 17. Another race company has offered participants a discount code for future theme races.
Since the cancellation was announced, BBB Utah (where the company was based) has received 90 complaints from participants looking for refunds of the $45-75 registration fees they were charged. The BBB is processing those complaints now, and an Alert was added to the company's BBB Business Review.
This cancellation news came just a month after Runners' World reported that another foam race had shut down after numerous race cancellations and an F rating with BBB.
For more information about these companies and BBB's tips on participating in a themed fun run, go to http://go.bbb.org/1nUONsO.