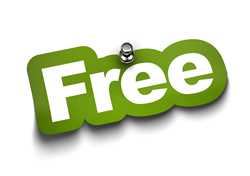 These Top 5 Marketing Automation Mind Maps are designed to nurture leads and convert more sales.
(PRWEB) July 28, 2014
GetUWired is currently running a limited-time promotion giving away its five most profitable marketing automation mind maps for free. GetUWired clients use these mind maps to nurture their leads and turn current customers into repeat buyers. For more information and to sign up for this promotion, click here.
What are the 5 Automation Mind Maps?
Map 1: Refer-a-Friend

GetUWired has perfected the way to automate the entire referral process for more leads than ever before. Add incentives for referrers and referees to get even more recommendations.
Map 2: Automated Sales Funnel

Map 3: New Customer WOW

First impressions count! WOW new clients with information they can use to get the most out of their purchased product/service, all while building brand loyalty and recognition.
Map 4: Holiday Campaign

Brand penetration is the name of the game with successful marketing. This mind map puts the company's name in front of its clients when they're already feeling "warm and fuzzy" during the major U.S. holidays.
Map 5: Free Report

When leads aren't yet ready to do business, it's imperative to get a report in front of them ASAP. A report will aid them in their decision, and they'll associate the company's name with the helpful content they're reading.
How to Use These Marketing Automation Mind Maps
Businesses can use these mind maps to create marketing automation campaigns using a platform like Infusionsoft. Infusionsoft will allow business owners to import and customize email content and keep track of leads' activity within the campaigns. By tracking leads' activity, the business owner will be able to see which leads are interested, which ones need more nurturing, and which ones are "hot" and should be contacted directly.
How These Marketing Automation Mind Maps Work
These mind maps show the timing and subject matter of each strategically designed marketing automation campaign. Each is designed to deliver maximum lead-nurturing results and lead to more conversions for the business.
How to Put These Marketing Automation Mind Maps to Work
To implement these mind maps, call GetUWired today. GetUWired has copywriters, designers, engineers and automation specialists here to help bring these marketing automation campaigns to life. Call today at 1-877-236-9094 or visit http://www.GetUWired.us.