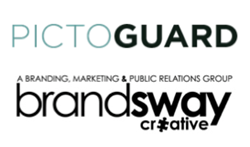 New York, NY (PRWEB) July 23, 2014
Pictoguard announced today that moving forward they will be working with Brandsway Creative LLC as their agency of record. All media inquiries will be directed and facilitated through the New York based firm, which specializes in media relations.
Pictoguard is a Reputation Management, Online Branding and Web Development Services Company based in New York City. They provide clients with the most innovative and technologically advanced techniques for thorough and professional online reputation management.
Pictoguard understands how negative search engine results can be damaging to one's professional reputation. In the current job market, 90 percent of recruiters consider Googling candidates a best practice, according to Ruby Media Group. Pictoguard offers "Google Makeovers", in which they work with their clients to effectively remove damaging images and content from Google searches, while promoting positive content and images.
With clientele ranging from celebrities, successful businesses, professional individuals and families, Pictoguard know the importance of a strong online professional image. Their skilled team of consulting lawyers and expert SEO programmers ensures negative content is removed in a timely manner. To date, Pictoguard has successfully removed 100,000 negative images from 250,000 URL's and over 15,000 websites.
Media Enquiries:
Brooke Caldwell of Brandsway Creative
bc(at)brandswaycreative(dot)com
77-79 Ludlow St 2nd Floor
New York, NY 10002
(212) 966-7900