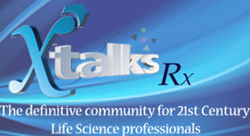 Toronto, Canada (PRWEB) July 24, 2014
The first part of the session on "Best Practices for Optimizing Dose Escalation in First in Human Studies" will cover comprehensive clinical support in early phase studies to make better go/no-go decisions.
With increasing R&D costs and declining industry success in getting products to market, pharmaceutical companies need to maximize the knowledge collected in early Phase I/IIa study data to make better go/no-go decisions and improve success in late stage development.
Next, the presenters will examine steps to improve your dose selection and ultimately the value of your early clinical data. Using illustrative scenarios, they will explore key protocol design considerations along with essential pharmacokinetic-pharmacodynamic (PK-PD) modeling and simulation techniques.
Identifying the best dose escalation scheme in FIH studies is a critical and often underestimated step in early development decision-making. Likewise, setting up ideal study collection procedures is key to getting the most out of the subject data to efficiently produce an accurate understanding of your compound's strengths and susceptibilities.
John the presenters, Dr. Seth Berry, Director, Clinical PK/PD Modeling & Simulation, & Center for Statistics in Drug Development at Quintiles, and Professor Tim Mant, Vice President, Medical Research and Principal Investigator at Quintiles, as they examine ways to:

Optimize FIH study design from sampling plans to adjusting dose escalation based on tolerability and PK-PD during the course of the study for the most efficient and effective strategy
Use PK-PD modeling and simulation to guide dosing for each cohort
Viewers will gain an understanding of ways to make the most of your early clinical development -- from efficiently conducting studies to providing dependable model predictions to optimize the overall process. These key factors in early drug development significantly improve the knowledge of the molecule at Proof of Concept, overall success or failure of compounds, and ultimately your return on investment.
For more information or to register for this webinar, visit: Best Practices for Optimizing Dose Escalation in First in Human Studies.
Xtalks, powered by Honeycomb Worldwide Inc., is a leading provider of educational webinars to the global Life Sciences community. Every year thousands of industry practitioners (from pharmaceutical & biotech companies, private & academic research institutions, healthcare centers, etc.) turn to Xtalks for access to quality content. Xtalks helps Life Science professionals stay current with industry developments, trends and regulations. Xtalks webinars also provide perspectives on key issues from top industry thought leaders and service providers.
To learn more about Xtalks visit http://xtalks.com.
For information about hosting a webinar visit http://xtalks.com/sponsorship.ashx.
Contact:
Michelle Tran
Tel: +1 (416) 977-6555 ext 352
Email: mtran(at)xtalks(dot)com