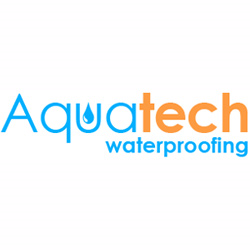 Aquatech Waterproofing offers a wide variety of services related to waterproofing, foundations, and water control.
Toronto, ON (PRWEB) July 24, 2014
Leaks can damage a foundation and lead to mold growth if the water seeps into the floor or the walls. This is why Aquatech Waterproofing is now offering free expert advice via their website. Residents simply fill out the contact form online and a professional from the company will contact them.
The Aquatech Waterproofing website, available at http://www.aquatechwaterproofing.ca, offers information on repairs and the services the business offers. It also provides several easy ways to contact the company, including a phone number and an online form. Customers can use either method to speak to an expert about their foundation issues. The contact form allows customers to narrow their issues by category and leave detailed information about their problems. The information and estimate provided by Aquatech Waterproofing is completely free, and customers have no obligation to use the company for any repairs needed.
Aquatech Waterproofing offers a wide variety of services related to waterproofing, foundations, and water control. The company's external waterproofing will help prevent water from ever getting into the home. Homes are at risk of water damage any time it rains or after snow and ice melt. The first step in protecting any kind of building is to make certain that all areas where water could enter the home are sealed, including the joined and windows. It's also important to make certain that all cracks in the foundation are repaired quickly. Aquatech experts will inspect all areas of the home to find where water could enter. They will then take steps to seal these areas.
In some cases, the home may need to have a new outdoor drainage system installed. The professionals at Aquatech have experience in installing French drains to help route water away from the foundation. A French drain can be an effective way of protecting a home from water, especially if the area around the foundation tends to flood during heavy rains.
While preventing water from entering the home can be effective in preventing water damage, it may not always be the solution. Some homes may require interior waterproofing. Aquatech Waterproofing offers a number of internal solutions that can prevent basements from flooding. This includes sealing off any holes or cracks that may let water in. It also involves installing drains in the floor that will remove any water that does get into the home. In some cases, a sump pump may be required. This device can force water away from the home, preventing it from entering the basement, floors, or walls.
Customers in the Toronto area who are dealing with water damage and flooding are encouraged to visit Aquatech Waterproofing's website and fill out the contact form to receive free advice on how to handle their water issues.
About Aquatech Waterproofing: Aquatech Waterproofing has served residents of the Greater Toronto area for more than 25 years. The company is privately owned and fully insured and has been accredited by agencies such as the Toronto Construction Association and the Better Business Bureau. More information can be found at http://www.aquatechwaterproofing.ca or by calling 1-866-891-1917.