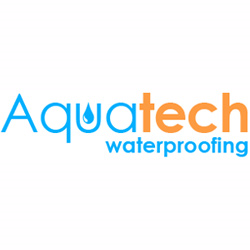 Aquatech's experts recommend that customers have these services done as preventative measures rather than waiting until water damage has occurred.
(PRWEB) July 26, 2014
Aquatech Waterproofing is prepared to provide all waterproofing services to residents in the Toronto area. These services include things like interior and exterior waterproofing, basement pumps, foundation repair, and the installation of French drains. Aquatech's experts recommend that customers have these services done as preventative measures rather than waiting until water damage has occurred. While waterproofing can certainly be done after a flood or heavy rain, it's likely that water damage will already have occurred. It's also possible that mould could begin to form within the walls of the house or the foundation.
One of the many causes of water damage is standing water. While homeowners who have to deal with flood damage will immediately work to remove the water from their basement or other area, a number of homeowners do go on vacation during the summer months. If there is heavy rain or a flood during this time, the water may stand in the home for several days or more. This can lead to major damage and mould growth. This is one of the main reasons Aquatech Waterproofing stresses that homeowners have their basements waterproofed sooner rather than later, especially if they plan on being away from their homes for an extended period of time during the summer.
Waterproofing a home can be done in a number of different ways. One solution Aquatech Waterproofing recommends to many homeowners is to have a French drain installed. This type of drainage system surrounds the house and will help keep water from reaching the foundation. While a French drain may not be the answer to every homeowner's needs, it can be a useful way of redirecting water from the home.
In addition to these drains, Aquatech Waterproofing has a number of interior and exterior waterproofing techniques. These exterior techniques include creating barriers to water, including sealing all joints, windows, and doors against water. Repairing the foundation is another method of preventing water damage and mould growth. Water can enter any gap, which is why it's so important to have a home waterproofed.
In order to keep water out and prevent mould growth, interior waterproofing may also need to be installed. This service includes sealing off any cracks or holes that can be seen in the basement walls, while also installing things like interior drainage systems and sump pumps. Drainage planes and weeping tile installation are also options.
Homeowners who are planning on taking summer vacations may wish to contact Aquatech Waterproofing for more information.
About Aquatech Waterproofing: Aquatech Waterproofing has served residents of the Greater Toronto area for more than 25 years. The company is privately owned and fully insured and has been accredited by agencies such as the Toronto Construction Association and the Better Business Bureau. The company currently holds a 10/10 rating on Homestars and has been endorsed by television personality Bryan Baeumler. More information can be found at http://www.aquatechwaterproofing.ca or by calling 1-866-891-1917.