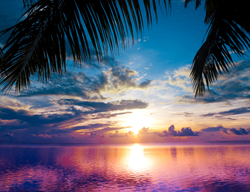 Arlington, Virginia (PRWEB) July 24, 2014
In the Hawaiian islands, writes Andrea, "one can spend a vacation getting closer to loved ones and to the spirit of not just diversity and toleration but absolute friendly welcoming, with a word to express peace and compassion in the warm greeting of 'hello' – the simple term 'Aloha.' When greeted in the Aloha Spirit, you will be learning your second word of the language, 'Mahalo' or 'thank you.'" This is not just pluralism and tolerance, but a kind of harmony and security, where words are kind, people hospitable, and welcomes warm as the sunshine.
Rosslyn Travels' new website features travel tips and blogs about Hawaii at http://hawiitravel.com for the visitor from the cruise ship, the hotel, or the vacation home, and features accommodations for all these types of travel on the site.
Andrea explains that "whether one travels by plane or ship, car or foot, island hopping or staying put, the islands grip the imagination with a welcome that says come, stay, explore. Is it nature that animates, or the music, dance, surf and swim, or simple luxury of a sub-tropical paradise?"
Hawaii offers studied athleticism, surf's up, hiking, sunning on the sand, cross training, golf courses, tennis courts, sailboats, or simply a beverage by the pool, and trips to art museums, Pearl Harbor or a traditional Polynesian luau. Andrea provides a web experience second to none, which can lead to experiencing the islands as culture and saying "Mahalo" for a vacation that inspires a return trip as often as possible.
About Rosslyn Travels Inc.: Rosslyn Travels Inc. bases its operations in Arlington, Virginia, the Metro DC region, and brings the expertise of world traveler Andrea L. Charters, its President, to its travel deals, tips, and authorship of travel literature. Andrea is an award-winning attorney educated at Harvard Law School, Yale University, and Washington University in St. Louis, who uses her DC deal-making savvy to bring exciting, great value opportunities to customers of Rosslyn Travels.