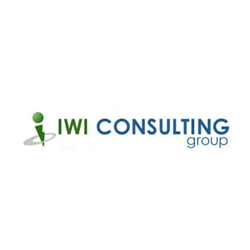 IWI Consulting offers the latest software and technology available to clients who want to streamline their process management system.
Toronto, ON (PRWEB) July 24, 2014
IWI Consulting Group, a business software and consultation team based in Toronto, provides software solutions to small and medium sized business in and around the Greater Toronto area. IWI Consulting specializes in Sage ERP X3 and other Sage products. Businesses in the area that are looking to have an edge against the competition will want to make use of these business process management systems.
IWI Consulting offers the latest software and technology available to clients who want to streamline their process management system. The Sage ERP X3 system, for example, offers clients a functional, flexible system that can be used for everything from a local business to a mid-sized company looking to enter the global market. The suite integrates information from finance, sales, manufacturing, inventory control, distribution, and more, giving users a powerful tool from which to control and view the entire business. The software can be customized for specific industries, practices, and more.
The company's philosophy has always been to put the needs of the customer first. To that end, IWI Consulting places a great amount of emphasis on customer service. The company will work with businesses to find the perfect solution to their needs or, if no such solution exists, they will bring in their team of programmers to create a software solution specifically for the client. These custom solutions will be supported for as long as the client needs them to be. IWI Consulting's goal is to build strong, lasting relations with each client to fully understand and meet their needs.
This dedication to quality and to the client is one of the many reasons IWI Consulting continues to seek out, procure, and offer the latest in technology. With the difficult economic downturn, many industries have experienced over the past decade, the experts at IWI know that clients are in need of help now more than ever. Providing the most affordable, customizable, and useful business software solutions can help clients work through difficult periods by streamlining the processes and making it easier to either see the big overall picture or zoom in on one specific area.
About IWI Consulting Group:
IWI Consulting was founded on the idea of providing clients with the best service available in the area of Enterprise Resource Planning. The company is based in Toronto, Ontario, and also provides solutions related to Sage CRM and HRMS software along with web design services. The company has over 20 years of experience in providing software solutions to clients and employs a number of different professionals, including certified management accountants, computer programmers, IT specialists, and sales and marketing managers. More information can be found at http://www.iwigroup.ca.