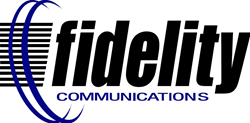 Sullivan, MO (PRWEB) July 25, 2014
The selection of Watch TV Everywhere channels continues to grow for Fidelity Communications customers with the addition of STARZ PLAY and ENCORE PLAY.
Customers with a Starz/Encore subscription can now access these channels through Watch TV Everywhere at no additional charge, giving them the ability to view Starz/Encore content on their mobile devices and computers at anytime, anywhere, as long as they are connected to the Internet.
STARZ PLAY features original shows like Power, Outlander, Spartacus, The White Queen, Camelot, Magic City, Dancing on the Edge and Da Vinci's Demons, along with a huge library of feature films customers can watch anytime, anywhere. ENCORE PLAY features a wide range of both old and new movies, including recent hits like The Amazing Spider-Man and Men in Black 3.
In addition to STARZ PLAY and ENCORE PLAY, current channels available on Watch TV Everywhere include A&E, Adult Swim, Cartoon Network, CNN, Fox Business Network, Fox News, Golf Channel, History Channel, H2, FX, FXX and FXM, Galaxie Music, Nat Geo, NBC Sports Network, Lifetime Movies, TBS, Turner Classic Movies, TNT, and TruTV.
Fidelity's new Watch TV Everywhere service launched in January and is free to Fidelity TV customers. It works on Apple and Android computers, smartphones, laptops, gaming consoles and tablets.
To access channels with Watch TV Everywhere, Fidelity TV customers need to register at http://www.fidelitycommunications.com/TVE.
"Nobody wants to be chained to their TV anymore--people want to take their shows and movies with them and watch on their phones and tablets from wherever they happen to be," said Missy Poje, Fidelity Director of Marketing. "Watch TV Everywhere gives Fidelity TV customers true flexibility to watch what they want, wherever they want on their own time."