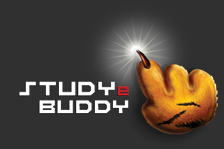 'Education is a commitment made between teachers, parents, and students to create a better world,' says Nizam Ahmed, CEO, STUDYeBUDDY.com. 'The IB Digital Campus came into being in the same endeavor.'
(PRWEB) July 24, 2014
STUDYeBUDDY.com is proud to announce the launch of The IB Digital Campus – a platform offering tailor-made content exclusively for IB schools. This partnership with TheIBLibrary.com provides a new and innovative storehouse of authentic IB aligned and curated eBooks.
The IB Digital Campus in association with TheIBLibrary.com now provides its entire collection to teachers for absolutely free. No cost lesson plans and instruction methodologies are also available to assist in building a positive ambience for students and fostering a climate of "fun & learn."
"The combination of leading edge technology and the world's largest collection of IB and curated eBooks are very potent for the International Baccalaureate community," said Lisa MacLeod, Managing Director of TheIBLibrary.com. "The STUDYeBUDDY system is easy to use by teachers, homeschoolers, and tutors. We are proud to have been chosen as the content partner by STUDYeBUDDY and look forward to a great launch in India and throughout the world," said MacLeod.
STUDYeBUDDY leaves no stone unturned to ensure that the credibility and standards set by the IB curriculum remain intact. Every title is analyzed and aligned with the precise IB curriculum by IB school experts. There are over 2,000 titles that grace the bookshelf of The IB Digital Campus and many more to come. This database is the only one to demonstrate how eBooks provide authenticity to the IB programmes. STUDYeBUDDY procures titles from distinguished publishers such as Carson Dellosa; CrabTree; Veronica Lane Media; Usborne; Aladdin, Kendall Hunt; and many more. Titles are authored by veteran writers from all over the world such as Sherrill S. Cannon (USA); Deborah Janet Knight (South Africa); Burstein (New York); Linda Armstrong; and dozens more. An intensity of combined effort ensures the quality and acquisition of an impressive collection.
"Education is a commitment made between teachers, parents, and students to create a better world," said Nizam Ahmed, CEO, STUDYeBUDDY. "The IB Digital Campus came into being in the same endeavor."
About STUDDYeBUDDY.com
STUDYeBUDDY.com is an online eBookstore catering to all subject matter such as Engineering, Medical, and Management schools, and Entrance Exams. STUDYeBUDDY partnered with TheIBLibrary.com to provide IB curated books that is free for teachers. The IB Digital Campus adds to its already rich offerings.
About TheIBLibrary.com
TheIBLibrary.com has over 2,000 PYP eBooks available for students, teachers, homeschoolers, and tutors world-wide. MYP and DP programs are planned for the 4th quarter of 2014. The IBLibrary.com partners with leading educational providers throughout the world. The IBLibrary.com also publishes teachers' materials through its imprint, TheIBPublisher.com.
For more information, contact
marketing@studyebuddy.com
Phone: 022- 4066 - 368
022 - 4066-3680 or visit the website at http://www.studyebuddy.com