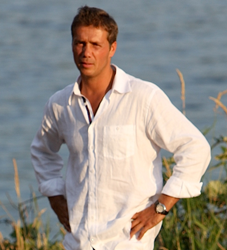 Los Angeles, CA (PRWEB) July 24, 2014
Selling At Retail, a leading retail strategy firm, is seeking to partner with innovative inventors to bring new products to the mass retail market.
The Califonia-based firm, which has helped sell hundreds of millions of dollars in products and has partnered with a variety of global brands, offers a comprehensive plan to bring new products to market in just 12 weeks.
That plan includes a step-by-step walkthrough of critical start-up processes, such as creating prototypes, sales and marketing, patents and building relationships with manufacturers.
Edgar Davis. Selling At Retail CEO, said his company is focused on innovation and seeks to bring exciting new products to retail.
"We work to pair innovative products with manufacturing companies and help with retail sales," Davis said.
Davis added that many great ideas die on the vine because the inventor or business owner doesn't have the time or experience to see the idea through. Selling At Retail solves that problem by offering guidance and assistance throughout the entire process.
Selling At Retail has sold products into a variety of major retailers. These companies include Wal-Mart, Costco, 7-11 and Target. The company has also worked with global players such as Guinness, Anheuser-Busch InBev, Coca-Cola and Grupo Modelo.
Selling At Retail:
Selling At Retail (http://www.sellingatretail.com) is an industry-leading marketing and retail strategy company that assists in bringing new products and inventions into the mass retail marketplace. Selling At Retail provides clients with product manufacturing help, sales and marketing assistance, prototype construction, patent oversight and retail placement. Selling At Retail has been in business for two decades and has helped drive hundreds of millions of dollars in sales, while bringing millions of individual products into the market.
Contact info: edavis(at)sellingatretail(dot)com